Ring Road, Benin-City: See The Works Of Art That Adorn This City Center (PHOTOS)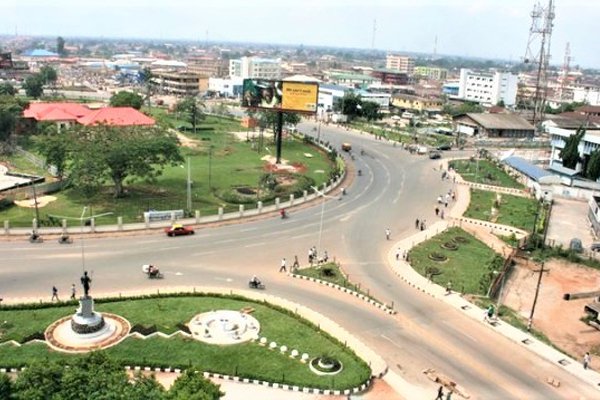 Road Ring, Benin-city, otherwise referred to as Kings Square or Oba Ovoranmen Square, is located in the heart of the Edo state capital.
Ring Road was the place where the colonial masters used to hold court. It was used as a center for recruiting soldiers during the colonial era. It was there the late Dr. Samuel Ogbemudia was recruited into the military after he watched a military parade at the field.
Ring road, Benin city was rebuilt to its present status by Dr. Ogbemudia when he became military administrator. The field there now houses the Benin Musuem.
All roads leading to Benin City from the east, west, north or south terminated at the Ring Road.
Some of the roads were part of the nine ancient roads that led to Benin when it was capital of the ancient Benin Kingdom.
Right at the middle of the location is the Benin City National Museum. The Edo State Assembly is also located at Ring Road. The Palace of the Oba of Benin is just a stone throw from Ring Road.
Benin city is globally-recognized as a center of arts and culture, little wonder  the state capital is adorned with beautiful works of arts.
See some of the artworks on display at Ring Road, Benin-City, Edo state.