Checkout The Ongoing Construction Of The Second Niger Bridge (Photos)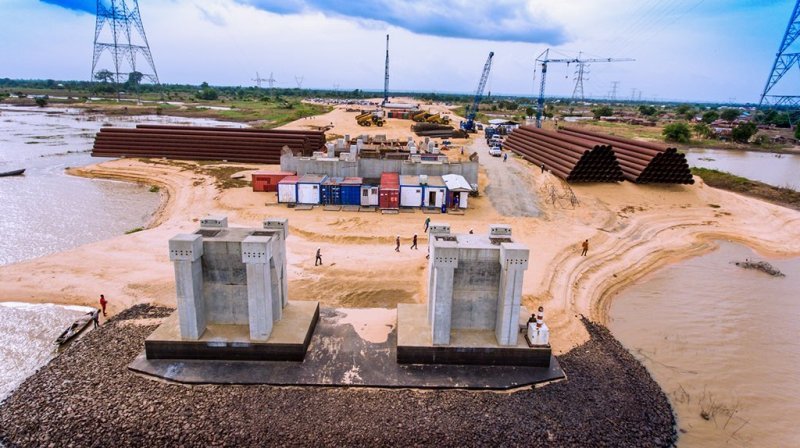 Few months ago, the federal government gave its approval for the release of the sum of N206 billion for the link road and associated infrastructures of the second Niger Bridge. The second Niger bridge will link Asaba in Delta state with Onitsha in Anambra state.
The contract was awarded to Julius Berger construction company and it is above 50% completion at the moment. The federal government decided to construct a second Niger bridge because the already existing Niger Bridge could no longer sustain the increasing volume of traffic.
The second Niger bridge upon completion will reduce the strain on the current Niger bridge as well as ease the flow of traffic.