6 Drivable Cars With Exterior Parts That Are Made From Unusual Materials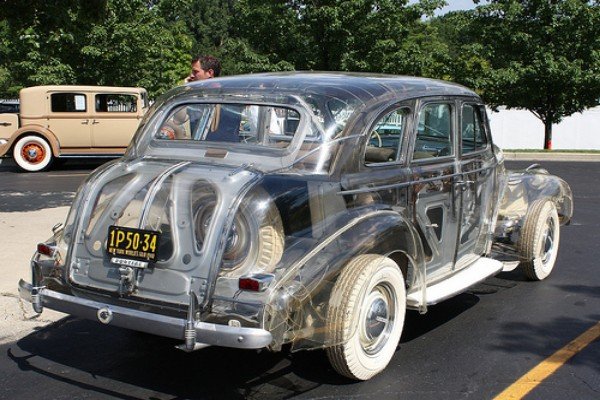 Automakers use varieties of materials such as the traditional steel and the new plastic steel, aluminium and carbon fiber materials (to achieve weight reduction and improved fuel efficiency) when making car body panels.
But these drivable and amazing cars you are about to see are designed with a nonpractical and unusual exterior materials (apart from the very expensive Bugatti Chiron "L'Or Blanc").
Let's take a look….
1) 1939 Plexiglass Pontiac Deluxe Six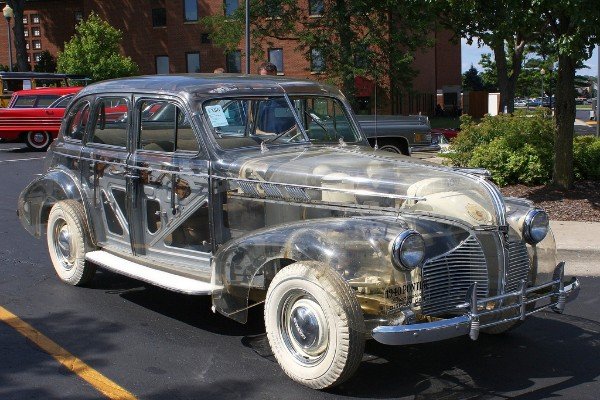 The Ghost Car was a regular 1939 Pontiac Deluxe Six fitted with a soybeans plexiglass body shell.
The see-through body car was made by teams from both GM and Rohm & Haas and cost $25k car (almost a thousand dollars more than the regular Deluxe Six) then.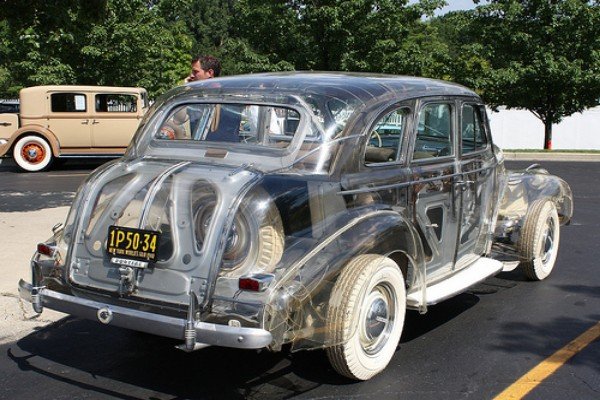 The Ghost car with 86miles odometer reading fetched $300k at an auction back in 2011.
2) Cardboard made Lexus IS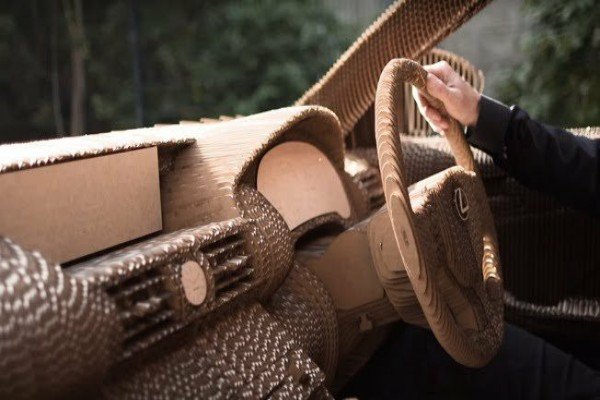 Toyota owned Lexus through design team at LaserCut Works and Scales & Models built a life-size and drivable Lexus IS out of 1,700 10-mm pieces of cardboard sheets back in 2015.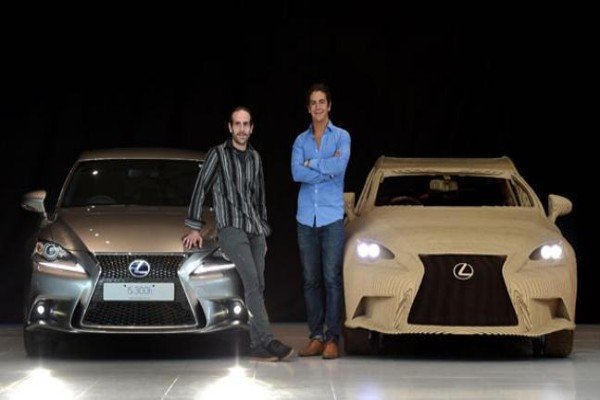 It took 3 months to build the electric motor powered car .It has a fully fitted interior, functioning doors, headlights and rolling wheels.
3) Porcelain Made Bugatti  Veyron Grand Sport "L'Or Blanc"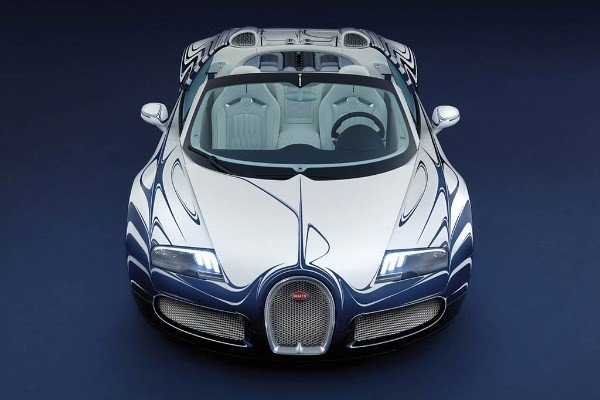 This One-of-a-kind Bugatti Veyron Grand Sport is the first car to have a bodyshell and interior made with high quality porcelain i.e. the breakable material used for making tea pots and other expensive items.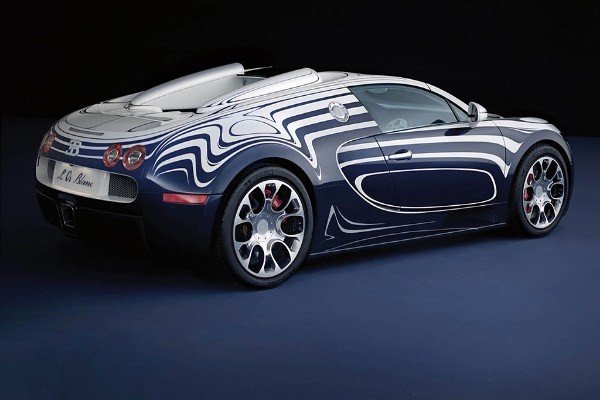 It is named L'Or Blanc or white gold because it shines brilliantly like a white gold when the sun shines on it.
The fuel door,caviar bowl, badge, wheel caps, hubcaps and interior decor panels are all made from porcelain.
4) Splinter Car

The Splinter wooden Supercar is a 2-door 2-seat coupe made from variety of bent and laminated wood veneers.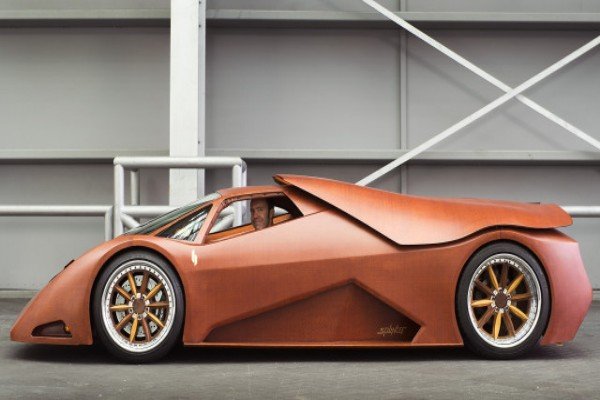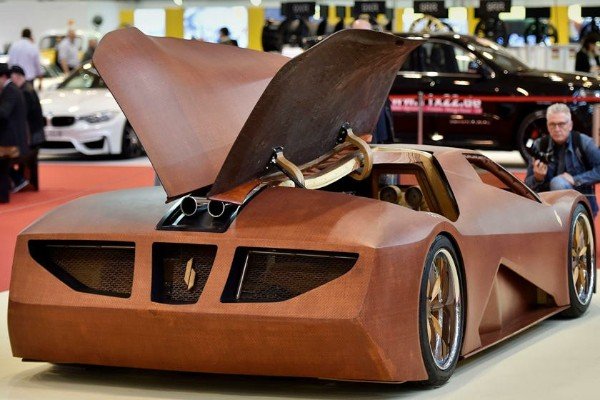 Only the Chevrolet LS7 engine , the drivetrain, gauges and tyres were not made from wood.
5) Lego made Bugatti Chiron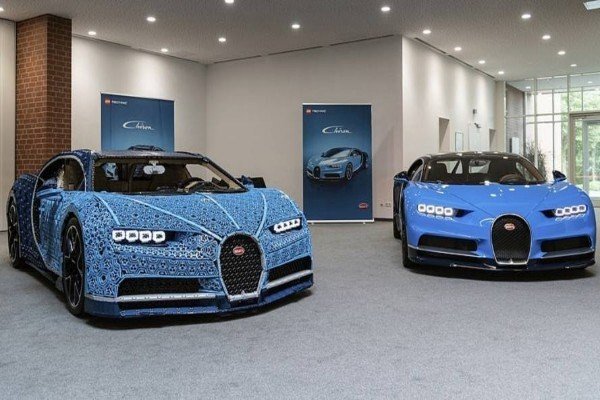 This drivable life-size Bugatti Chiron Lego car has over 1 million Lego Technic pieces and took LEGO about 13,438 hours or 18 months to complete .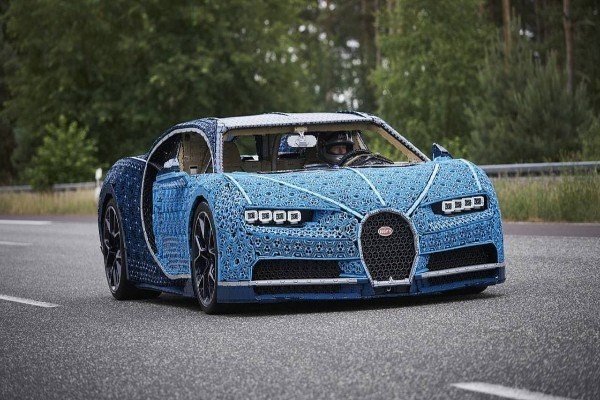 The 5.3 horsepower car is powered by 2,304 Lego Technic motors. It has a dash, seats and steering wheel, speedometer, front and rear lights and a brake pedal.
It is presently on a tour around London
6) Nigerian-made Wooden Car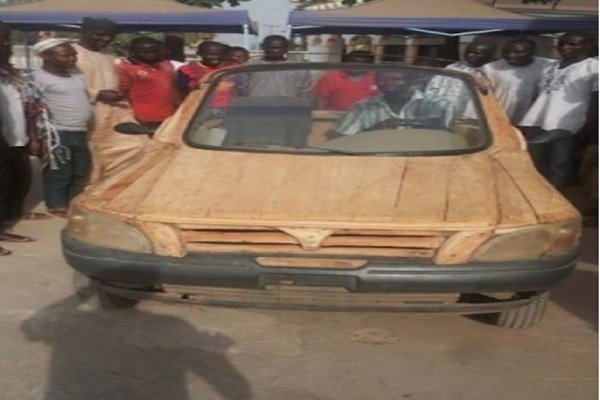 This amazing wooden car is not from an automaker within or outside Nigeria.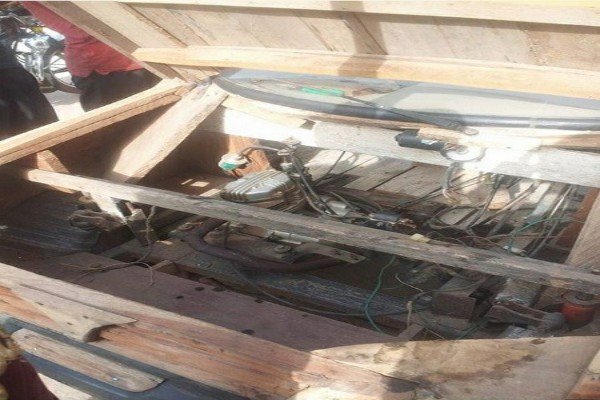 A talented man from Bida, Niger state, with no degree in Mechanical or Automobile engineering, built this drivable car using only pieces of wood and powered it with a motorcycle engine.
What do you think?