Rivian Recalling More Than 12,000 Of Its Vehicles Over Steering Wheel Issues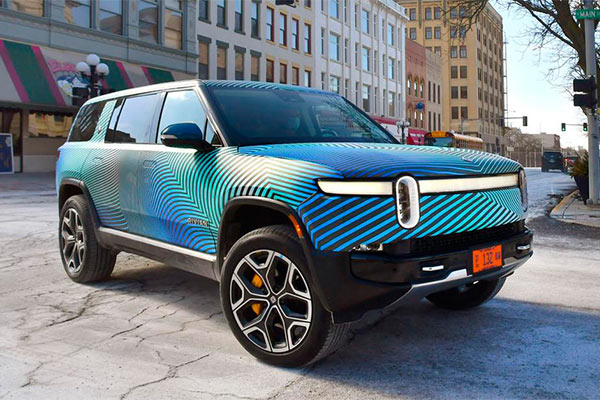 California-based electric start-up Rivian has recalled over 12,000 of its vehicles due to a possible issue of a loose fastener that could make a driver lose steering control. There have been seven reports potentially related to the issue, but no injuries have been reported, Rivian said.
The problem is described as an improperly tightened fastener that connects the front upper control arm and the steering knuckle. Rivian reported that its engineering staff reviewed one problematic vehicle on August 13 and listed six additional reports of problems with the fastener received by the end of September, including two where the steering knuckle "had become loose or separated." The automaker said "a safety-related defect exists related to this matter" and added that the problem could affect a driver's ability to control the steering, although the NHTSA filings do not describe any accidents or injuries as a result of it.
Owners are being alerted to the problem via email from Rivian. The company said it will conduct the inspection via Mobile Service appointments — a technician will come to you — and the fix would only take a few minutes. Rivian expects to have finished the repairs on all of the vehicles in about 30 days, with customer collaboration. The service will be offered free of charge, with owner notification letters expected to be mailed out on Nov. 24.