₦200m Rolls-Royce Cullinan SUV Reimagined As Arctic Monster Truck
A concept artist, Abimelec Arellano, reimagined the ultra-luxury 2020 Rolls-Royce Cullinan as a Monster Truck for the Arctic.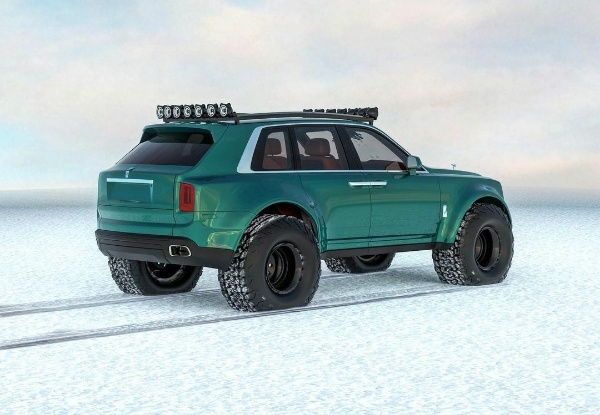 The Rolls-Royce Cullinan has already proved it can off-road with grace and style on some of the most unfriendly terrains on the planet, including the freezing snowfields as well as the dusty and sandy conditions of the deserts.
Just last month, the SUV was seen gliding gracefully over steep sand dunes in the Arabian desert like a pro after being pushed to its limit by the owner.
But how would the "World's most expensive production SUV" with starting price of $300,000 (or about ₦200m in Nigerian) perform on arctic expedition.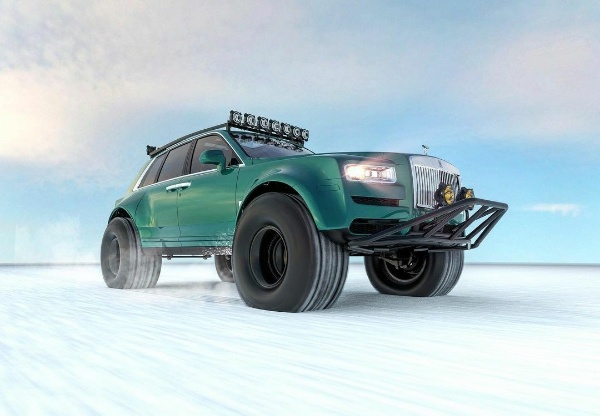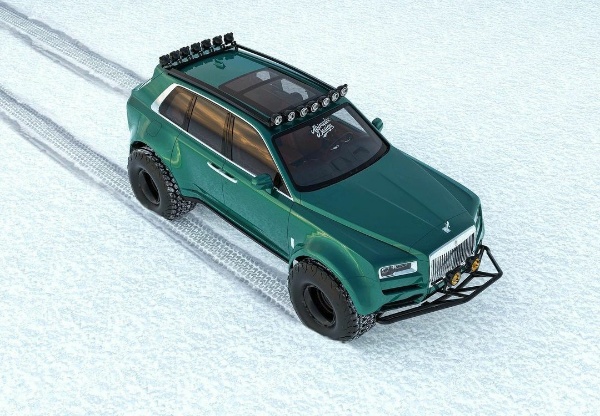 This type of expedition will definitely require new sets of wheels, forcing concept artist, Abimelec Arellano, to reimagine how the 2020 model will look like in order to tackle the icy terrain with ease.
Abimelec Arellano's imaginary SUV takes styling cues from arctic trucks. These purpose-built trucks typically take Toyota or Ford pickups as their base vehicles.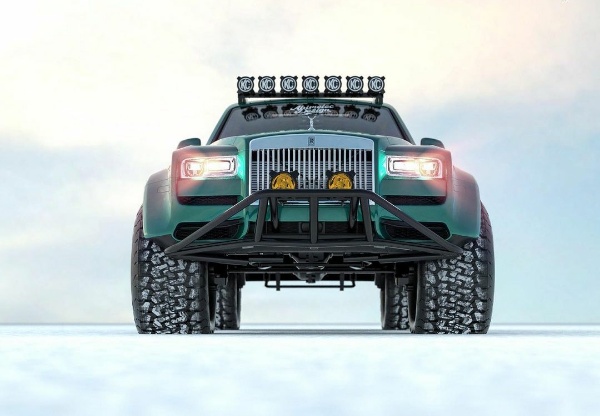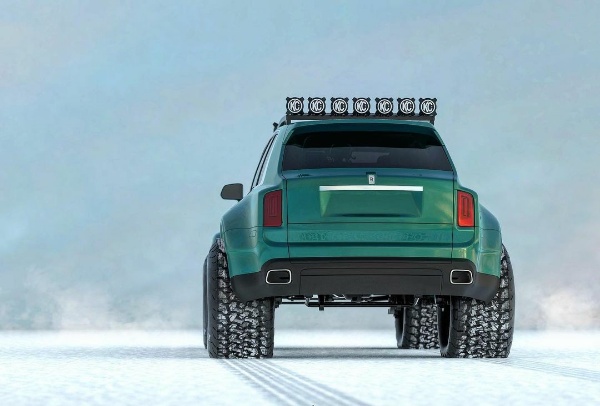 Abimelec Arellano said :
"I wanted to combine the pure, bare-bones utilitarian style of the trucks used to explore, let's say, the North Pole, and the complete opposite side of the spectrum, the ultimate luxury SUV,"
"The Cullinan is utilitarian, but, of course, it's still a Rolls-Royce, so it has the sparkly chrome trim, metallic paint, bright leather interior with all the amenities, and the spirit of ecstasy displaying proudly in the front,"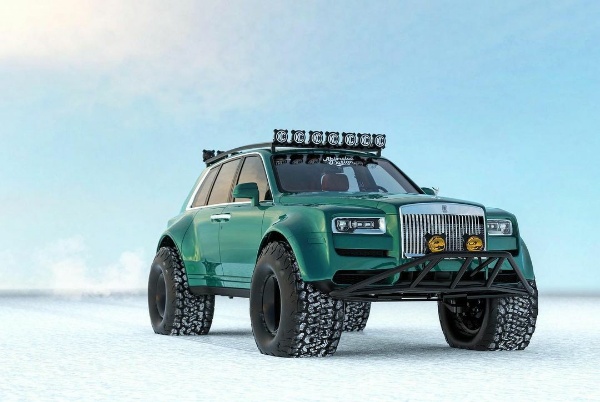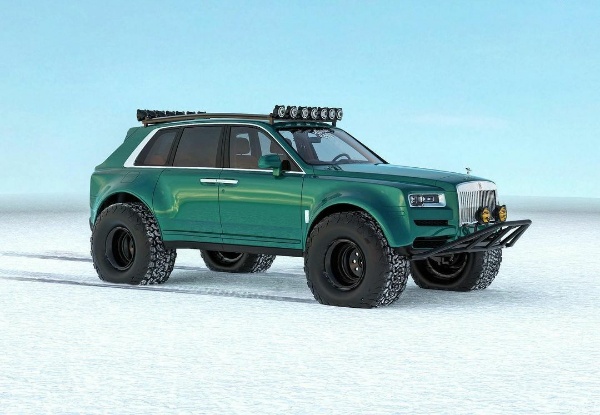 Upgrades to tackle the actic includes a new snow-tackling wheels that gives the Cullinan a menacing looks. There is also a new front anti-collision bar with two lamps as well as a roof bar that has additional seven lamps.
At the rear, the now burly Cullinan features a new bumper to shield its twin exhaust pipes and a full roof rack for securing extra cargo.
Ultra-luxury 2020 Rolls-Royce Cullinan as a monster truck for the arctic. Would you love to see live creation of this monster truck?