Sanwo-Olu Performs Groundbreaking Ceremony For 37Km Mass Rail (Red Line)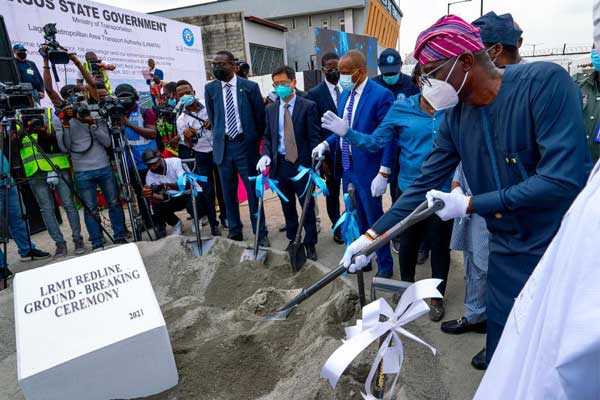 Governor of Lagos State, Mr Babajide Sanwo-Olu, today performed the Groundbreaking Ceremony and commencement of Civil Works for the Lagos Rail Mass Transit (LRMT) Red Line Project.
The 37-km Rail Mass Transit Red Line will traverse from Agbado to Marina. It is intended to move more than one million commuters daily. The rail corridor would be constructed in three phases.
The governor said this at the ceremony which took place at the proposed site of the Ikeja Train Station.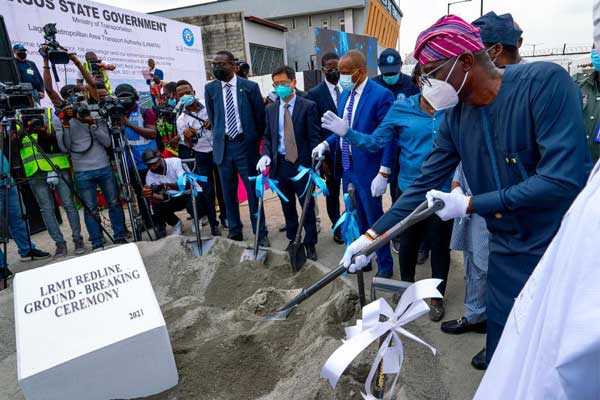 According to Governor Sanwo-Olu, the first phase (Agbado-Iddo), which will be sharing a track with the Federal Government's Lagos-Ibadan Railway Modernisation Project up to Ebute – Metta. He said it would have its dedicated track from Ebute- Metta to Oyingbo. This will reduce travel time from about two and a half hours to just 35 minutes. It will convey 500- passenger daily.
The Red Line is a project of the Lagos Metropolitan Area Transport Authority (LAMATA). It will be fully operational in the last quarter of the Year 2022.
The governor noted that it will have eight train stations from Agbado to Oyingbo.
Sanwo-Olu disclosed that the Red Line was to raise mass transportation capacity in the state. It will complement the Blue Line that extends from Okokomaiko to Marina.  The Blue line is at 78 per cent completion at present. The governor vowed to ensure that the Blue Line and the Red Line were completed to the memory of the late Governor Lateef Kayode Jakande.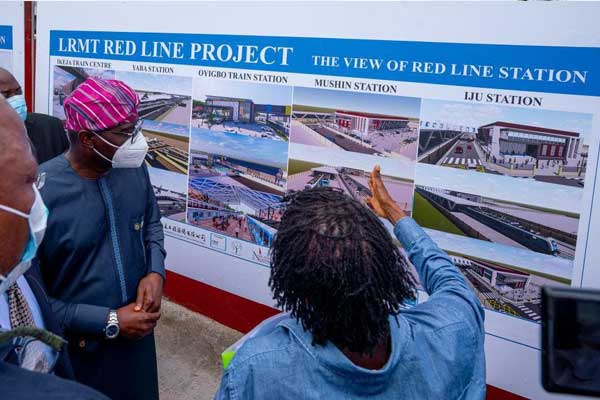 Sanwo-Olu, who with the deputy governor, Dr Obafemi Hamzat, handed cheques to a batch of property owners affected by the right-of-way, described the project as another promise kept, and another initiative of his administration to deliver enduring infrastructure for the transport system and make Lagos a competitive megacity.