See How Far You Will Drive For The Same Price Of Fuel In Different Countries Around The World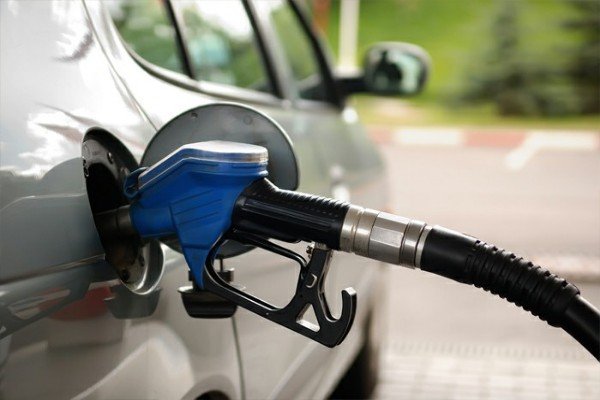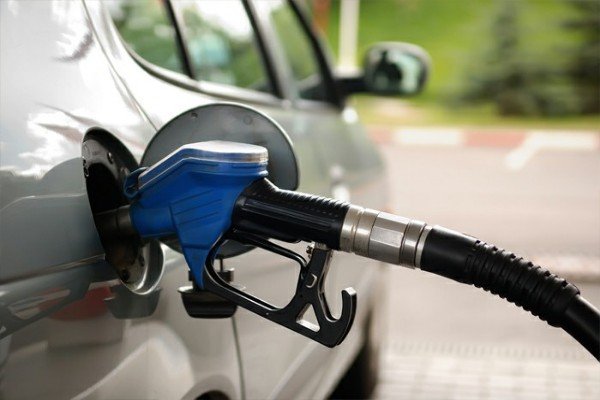 British insurance company  Veygo has revealed how much it cost to fill the petrol tank of a Ford Fiester around the World as well as the Country that you will drive furthest on a £50 fuel.
From the results below,the distance covered with a 50 pounds fuel in 50 different countries ranges from 307 miles to 2,356 miles.
This is What It Costs To Fuel A Plane From Lagos To London
Three oil-producing Countries that includes Iran, Nigeria and Egypt are at top of the list. They are also among the cheapest places to buy petrol around the world .
Hongkong, Norway and Netherlands are at bottom of the list. They are currently among the most expensive Countries to buy fuel.
See the Top 10 Countries on the list and the distance covered
1) Iran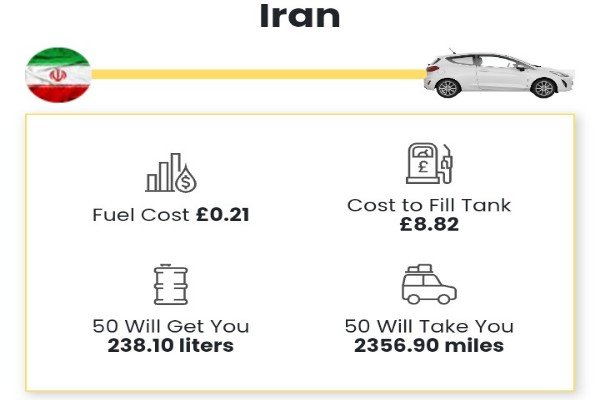 2) Nigeria

Cost to Fill Tank is £13.44 or N6,281 per liter according to the global cost of a litre of petrol that currently stands at 89p*
3) Egypt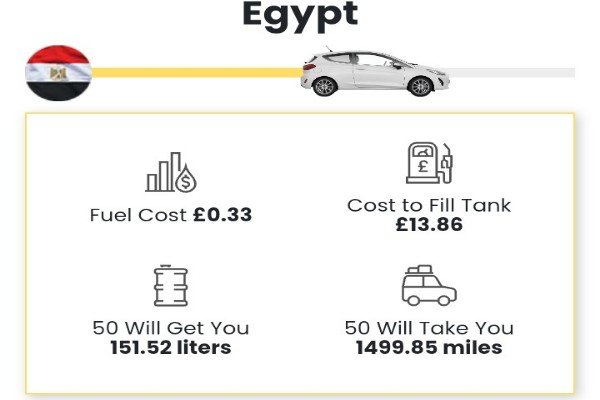 4) Saudi Arabia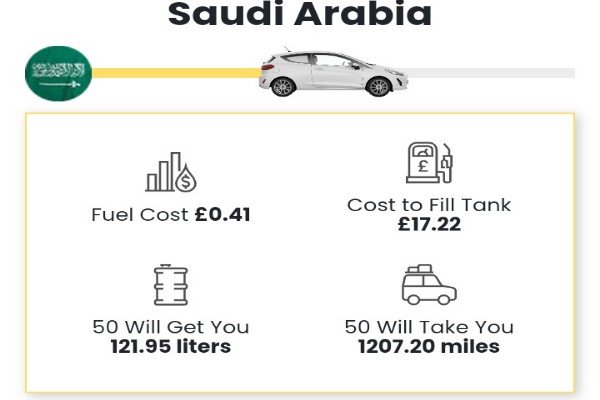 5) Malaysia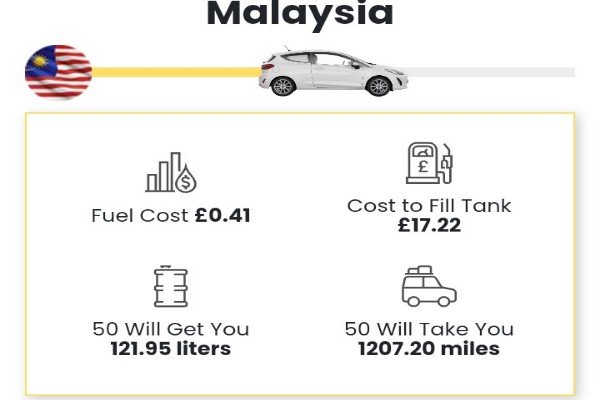 6) United Arab Emirates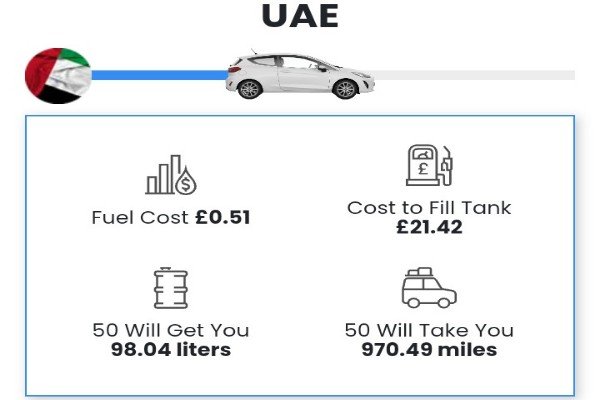 7) Indonesia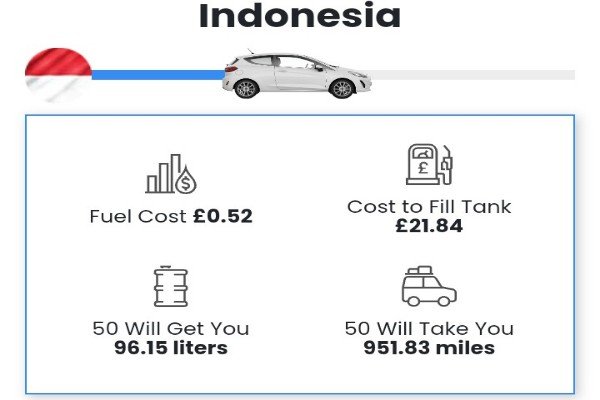 8) Russia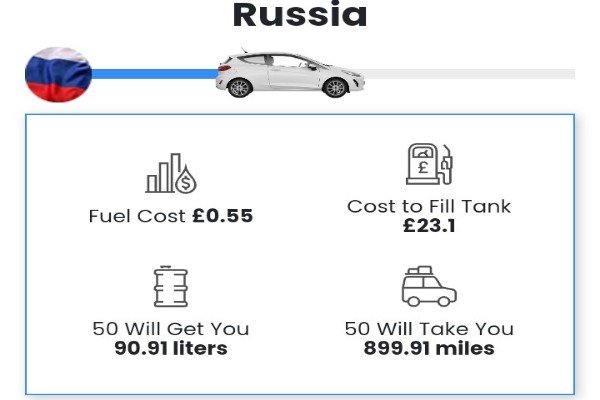 9) Pakistan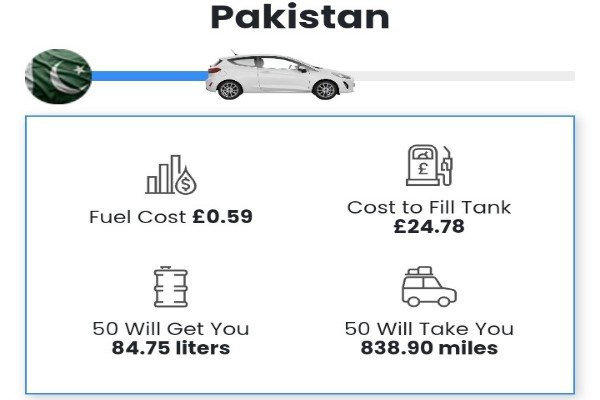 10) Colombia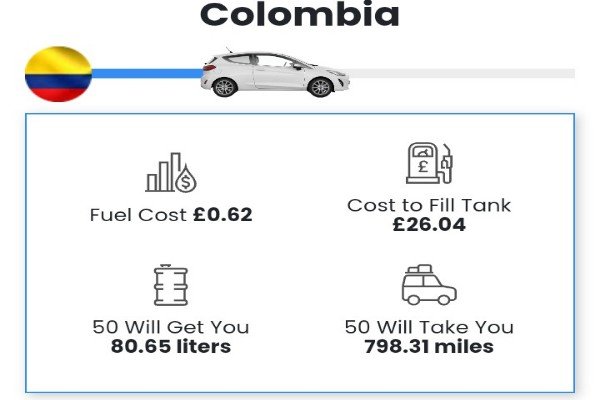 Read The Fuel Tank Capacity Of These Planes Would Shock You
USA  773.36 miles
China 575.52 miles
Canada 568.91 miles
South Africa 549.94 miles
Germany 386.68 miles
UK 383.68 miles
See The last three Countries on the List and the distance covered
48) Netherlands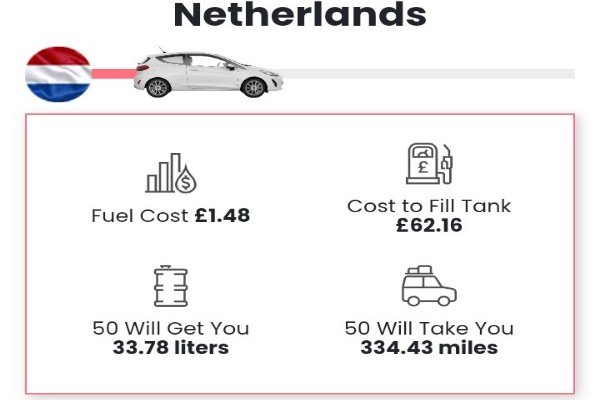 49) Norway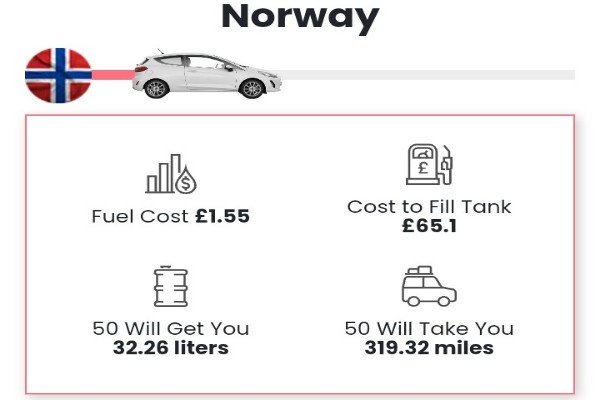 50) Hongkong
These results clearly shows that a £50 or N23,400 fuel in Nigeria will go five times the distance in Hongkong.
What do you think?
Credits: Veygo