See How Much It Cost To Commute Around Lagos Using Ferries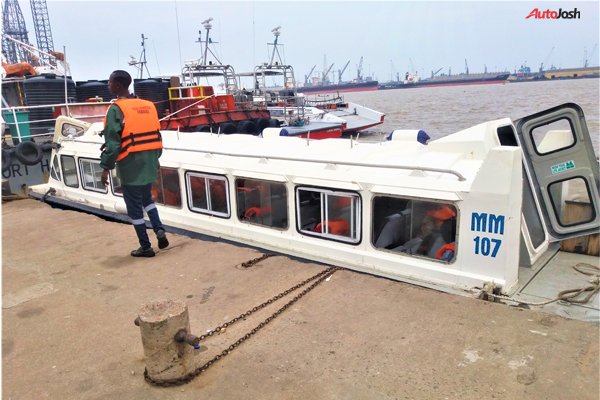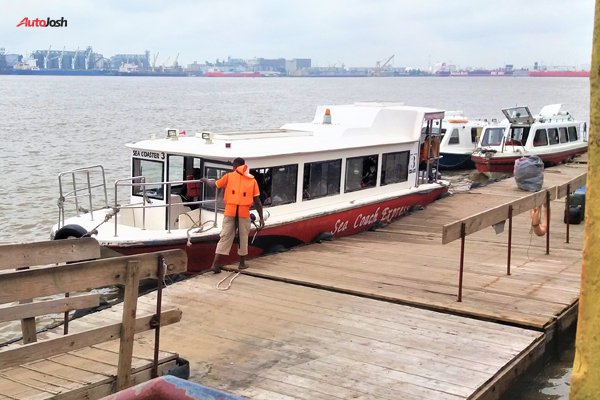 In Lagos, plying on the Inland waterways  are several commercial ferries and motorized high capacity boats. They are owned by individuals, private institutions and the Lagos state government.
They operate on the waterways in and around Lagos state. They are an alternative to traveling on the chaotic Lagos roads.
These ferries can transport one to a distant destination within minutes, as opposed to hours that it will normally take to travel to the same destination by roads.
A good number of Lagosians, especially those who reside in far-flung surburban axis but who work or trade in distant locations.
Autojosh.com was at some of the jetties built by NIWA (National Inland Waterways Authority), the Lagos state governments and some private individuals and institutions.
We got first hand information on how much it costs to patronize these commercial ferry services.
Our observation is that there are slight variations in the fares demanded for trips to some specific destinations. These variations are determined by the capacity of the engines of the ferries , the quality of the boats, etc.
However, we also observed something as it relates to the fares being charged by the ferry services operators: the amount currently being charged as fares by these commercial ferry operators would be significantly reduced if there were more ferries participating and competing with the few existing ones on the Lagos Inland waterways.
It goes without say, if this mode of mass transit is sincerely explored by the government, it would significantly decongest the roads and rid the state of the legendary road traffic gridlocks in Lagos.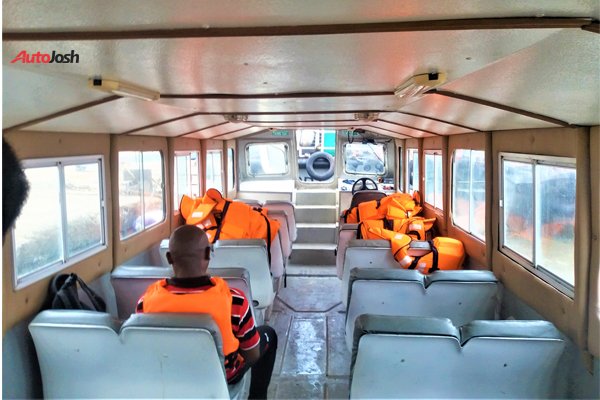 Below are the average amount charged for ferry rides to different locations together with the average duration it takes to complete a trip.
Marina – Apapa
Duration = 7minutes
Fare = N150
Ikorodu – Victoria Island
Duration = 30minutes
Fare    = N500.
Ikoyi (near federal secretariat) – Ikorodu
Duration =25 minutes
Fare = N500
Ikorodu – Marina
Duration = 25 minutes
Fare = N700
Ikorodu – Oyingbo
Time = 30 minutes
Fare = 500
Marina – Oyingbo
Time= 6 minutes
Fare = N 500
Marina – Ebute-Ero
Time = 3 Minutes
Fare = 350
Marina – Ikoyi (near federal secretariat)
Time=  20 minutes
Fare =500
Marina – Lekki
Time = 30 minutes
Fare =  700
Bayon- Marina
Time = 30 Minutes
Fare =100/200
Marina  – Takwa Bay
Time =  20 Minutes
Fare = N100/200
Marina – Sabo-Koji
Duration= 10 minutes
Fare: N100
Marina – Badagry
Duration= 45 minutes
Fare =N1000
Marina – Ojo
Duration= 30 minutes
Fare =N1000
Ikorodu – Mile 2
Duration  =45 Minutes
Fare= N1000
Ikorodu-Apapa
Duration = 25minutes
Fare = N700
Marina – Ofin
Duration = 30 minutes
Fare= 1000
Ebute Ero – Epe
Duration = 1 Hour
Fare= N1300
Ofin-Badagry
Duration = 35 minutes
Fare = N1000
Note: The fares varies slightly with each ferry. The fare is determined by the size of the ferry and its engine capacity.