NIWA Conducts Test Run Of Moving Containers From Onne Port To Onitsha Port After 42 Of Years Of Construction (PHOTOS)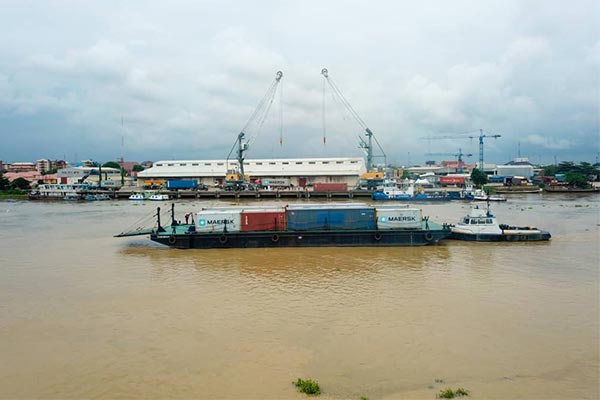 The National Inland Waterways Authority has carried out a test run of moving containers from Onne Port to Onitsha port recently.
According to the Managing Director of National Inland Waterways Authority, Chief Dr. George N. Moghalu during the arrival of the containers from Onne to Onitsha River Port, said "the aim of the test run is to break the jinx and encourage partnership with the Barge Operators Association.
It is possible to move containers from Onne to Onitsha by water successfully and Onitsha to Onne as well".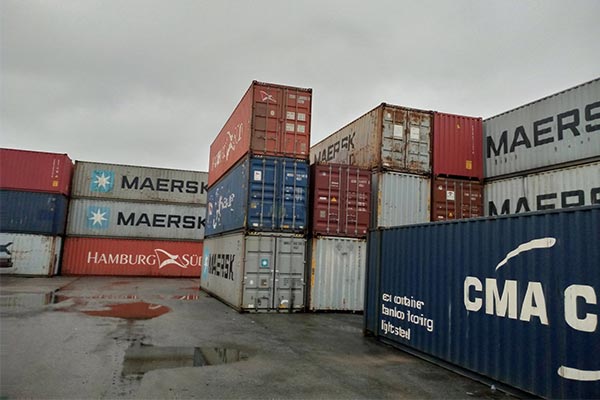 He further said, "This is the first phase of the test run. The second phase will be from Lagos Ports to Onitsha Riverport and Onitsha to Lagos".
NIWA is giving good exemplary leadership to all investors that are moving goods on the waterways.  This is economically viable and safe so that investors can key in and benefit from the potentials of water transportation.
Moghalu added that he has been committed to the success of the authority since he assumed duty as the Managing Director. The commitment tends to ensure that the Onitsha port is fully functional. This is after 42 years of construction. which it's commissioning took place in 2012 but has not been put to use.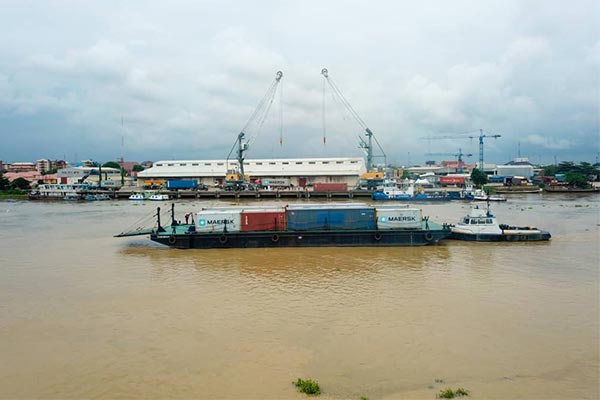 The exercise is in preparation of the full official operation of the port. The full operation is expected to commence by the first quarter of 2021.
The Managing Director also described the essence of development. He said, "There is no doubt that the full operation of the Riverport will boost Economic activities in Anambra State. It would also facilitate economic buoyancy in the South-East. There would be job creation and wealth for our teeming youths. This would reduce the bottleneck in clearing goods and save money wasted in transporting containers from different ports to the South-East. Eventually, decongestion of our ports in Lagos and reduction of the pressure on our roads will come to play".
VIDEO