See How This N7.3Billion Yacht Was Wrapped In Gold (PHOTOS)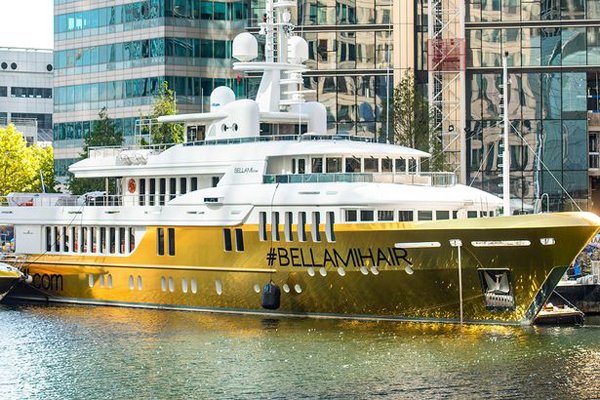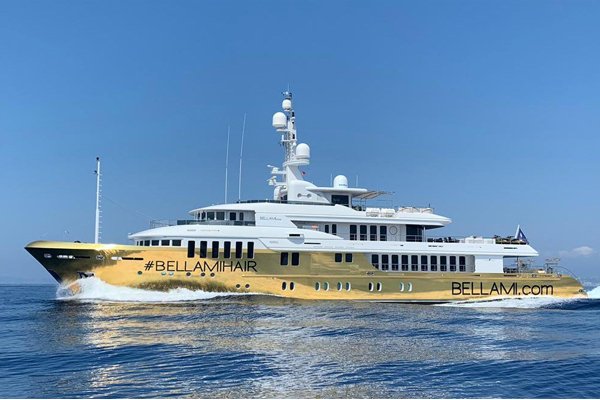 This N7.3billion ($20million) luxury yacht recently moored up in Central London to get wrapped in Gold.
The 53-meter superyacht named Bellami got the makeover in preparation for it to host fashion and beauty influencers on London Fashion Week.
The Bellami can accommodate 12 guests across six staterooms. It also features a glass waterfall along with a large pool, a spa, a jacuzzi, sun loungers and matching gold jet-skis.
It also has a fully stocked hair salon so super-rich guests can always look their best.
LuxWrap, the company that wrapped the Bellami up in gold, claims that the boat has the largest chrome wrap in the world. This was done to restore it to its "former glory". Wrapping with vinyl is a popular way for a car and small boat lovers to glam up their vehicle's appearance. This technique is considered much cheaper and easier than painting them.
Belami, formerly known under the name Kinta, was built by Turkish Turquoise Yachts in 2008.
The superyacht is currently listed for sale with an asking price of N8billion.