Bentley Launches One-Off Continental GT Speed Convertible To Be Auctioned For Cancer Research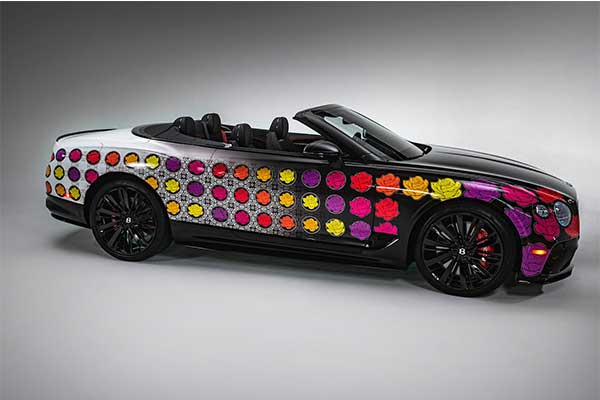 Bentley and SagerStrong Foundation have collaborated to create a one-off Bentley model to pay tribute to the late hall of fame sportscaster Craig Sager. This custom-made Bentley Continental GT Speed Convertible will go for auction next year and the body of the car will be signed by notable sports, entertainment and celebrity figures. The money that will be received from its sale will be given to SagerStrong Foundation to fight against blood cancer.
"Our interpretation of "clothing" the Continental GT Speed convertible is something Craig would have worn honours him and his vibrant, enduringly positive, and uplifting spirit," Bentley retail marketing manager Scott Reynolds said in a statement.
Customization work was handled by Bentley's Mulliner personalization division, which involved a lot more than replicating loud clothing patterns. In keeping with market trends toward greater personalization options, Mulliner has begun offering a wider colour palette to Bentley customers that include Heritage Paints Colors dating back to the 1930s.
The Continental GT Speed Convertible packs a 6.0-litre W12 twin-turbo engine. The powerplant makes 650 horsepower (478 kilowatts) and 664 pound-feet (900 Newton-meters) of torque. An eight-speed dual-clutch transmission routes the power to an all-wheel-drive system with an electronic rear differential. The vehicle also has all-wheel steering. This tech lets the model hit 60 miles per hour (96 kilometres per hour) in 3.6 seconds and achieve a top speed of 208 mph (335 kph).
"Craig had a deep-rooted passion for craftsmanship, it was reflected in the suits he had tailored and the cars he chose to drive. If he were here today, he would be driving the family around, top-down, smiling ear to ear in this perfect representation of his beautiful and powerful spirit," concluded Sager's wife Stacy.