See The Making Of This Fake Russian Cybertruck (Pictures)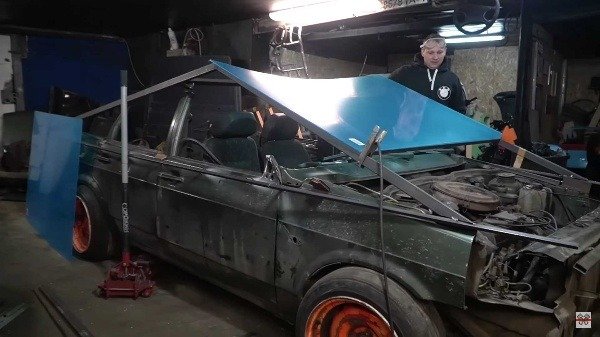 This Russian Cybertruck was inspired by the yet to be released 2021 Tesla Cybertruck pickup truck. This replica is from Russian auto bloggers, Pushka Garage. See the making of the replica car.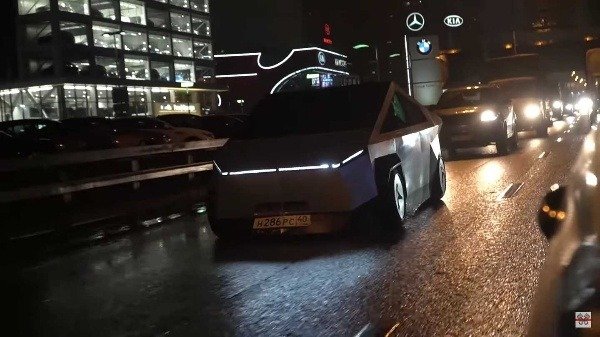 Ever since Tesla unveiled the Cybertruck over a month ago, the futuristic electric pickup has inspired technicians into making their own versions. But the most impressive version was recently spotted on the Russian road.
Designed by automobile YouTube project, Pushka Garage, this truck started life as russian-made Lada Sputnik. The donor car is also known as Lada Samara in most of Europe.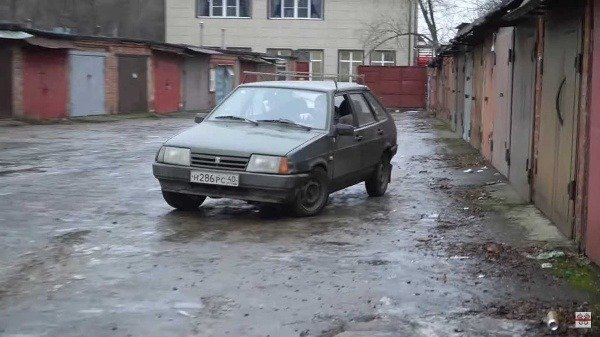 The pictures below shows how the Lada Spurtnik was converted into the replica pickup truck.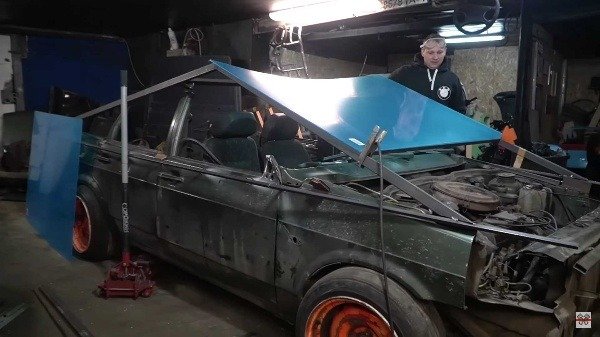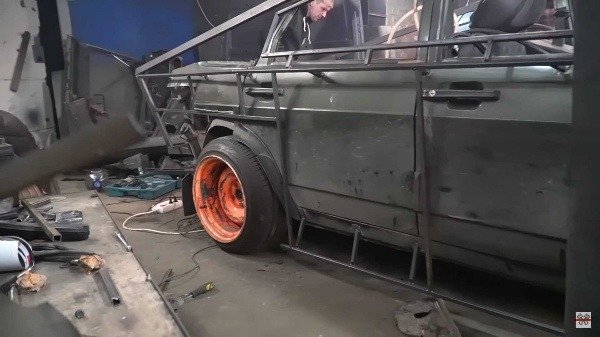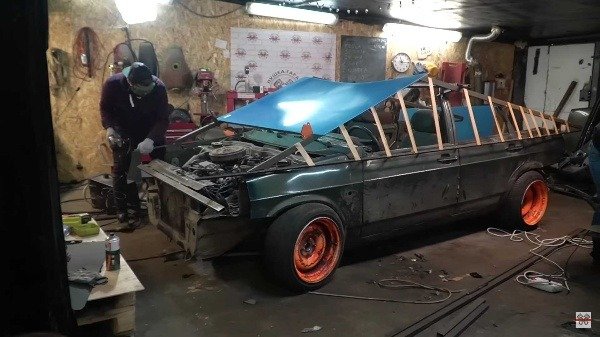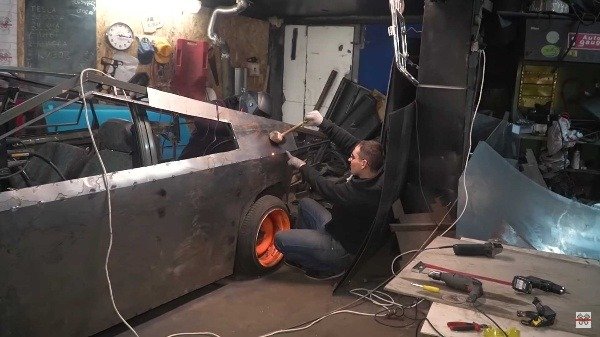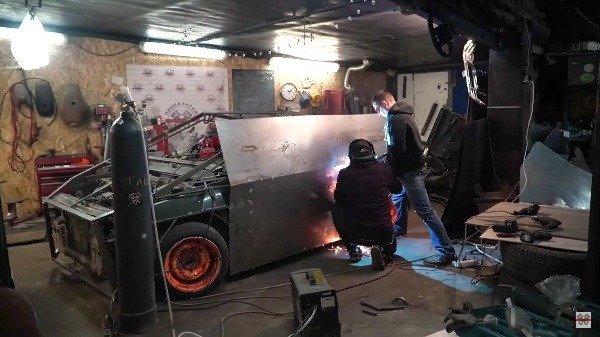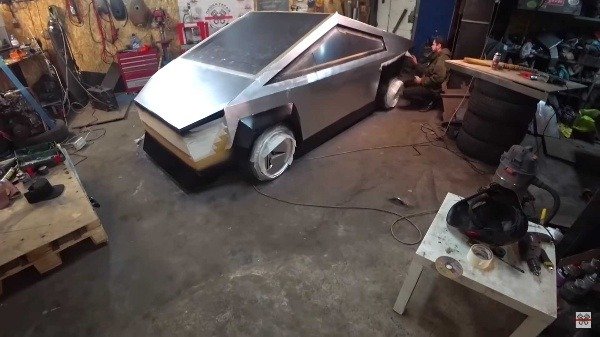 Powering it is a 1.6-liter gasoline engine paired to a manual gearbox. To access the door-less car, you have to climb in through the trunk.
"Pushka Garage" is the first to launch their version on the Russian roads, but Wylsacom and Garage 54 are also working on their own Cybertruck replicas. But unlike the real Cybertruck, these cars runs on petrol.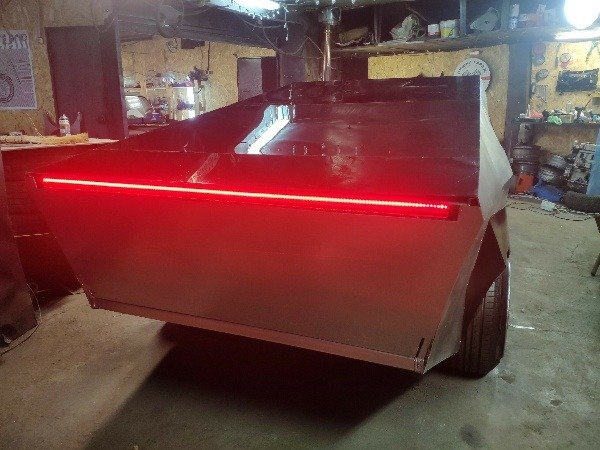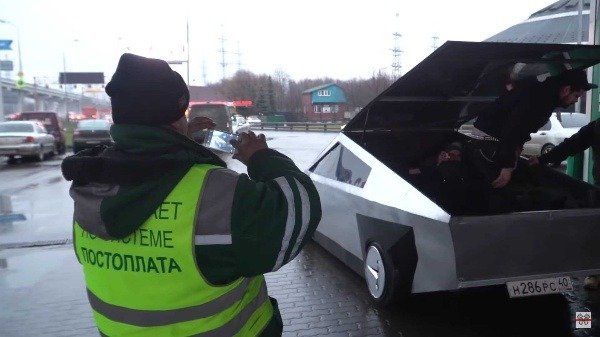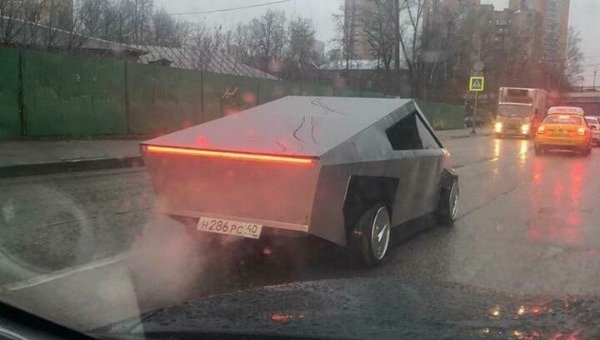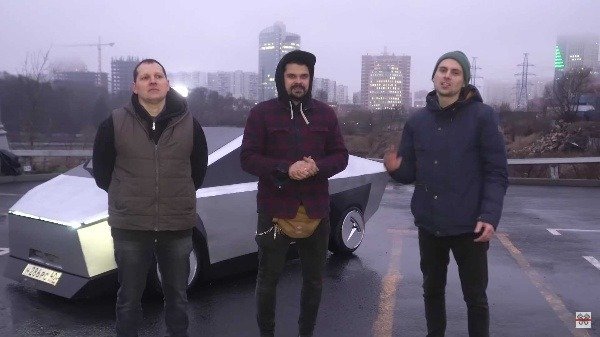 According to its makers, the project, including the materials, labour, and the donor car, cost 80,000 rubles in total. That's around $1,300 or N470,000 in Naira. But they are asking for 666,666 rubles ($10,797) or about N3.9m for this Russian-only road legal car.
Its creators also plans to replace the petrol engine with an electric power train.
"We might give it electric traction like Tesla"
"We have a lot of ideas for this project."