Awesome! Rivian Shows Off Impressive 360-Degree 'Tank Turn' Feature On The R1T Electric Pickup Truck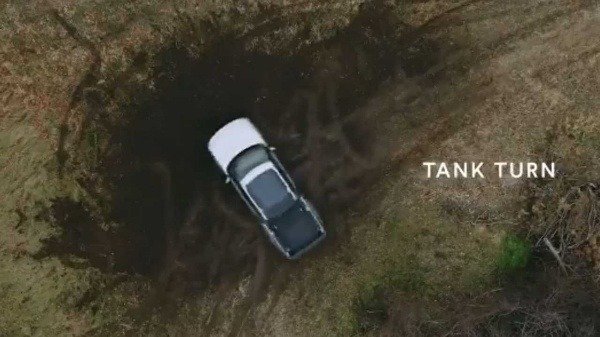 Rivian has shown off the impressive 180-Degree 'Tank Turn' feature on the R1T Electric Pickup Truck . The automaker says both the R1T truck and R1S SUV will have this awesome capabilities.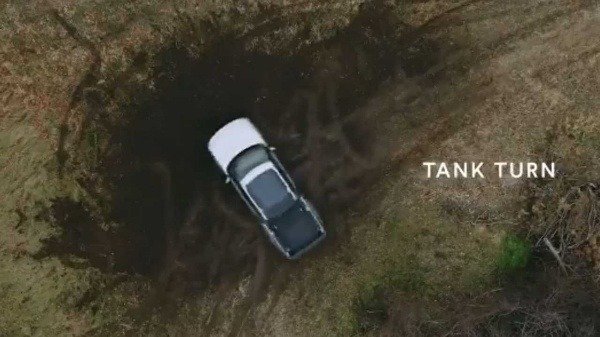 Rivian just showed off an awesome feature on its R1T electric pickup which it calls "Tank Turn"  This feature allows the truck to do a full 360º turn without moving at all – the same way a tank turns.
Tank Turn. Available on the R1T and R1S 🙂 pic.twitter.com/AsRKnFJGWr

— Rivian (@Rivian) December 25, 2019
The truck was able to pull off this zero-turn maneuver thanks to its quad-motor configuration — which allows each wheel to be driven independently.
Rivian says that both the R1T truck and R1S SUV will be capable of doing this awesome maneuver. Rivian has also trademarked the term "Tank Steer" and a similar term "Tank Turn".
The Rivian R1T electric pickup truck will rival electric cars like Tesla Cybertruck and Bolinger B2.
The 788 horsepower R1T is powered by four 197 horsepower electric motors, each attached to each wheel.
It comes with three battery options that will go 230+ miles, 300+ miles and 400+ miles respectively on a full charge.
The R1T is scheduled for the first deliveries late next year while the R1S electric SUV should follow in 2021.
What Do You Think About This "Tank Turn" Feature?
Also See: Buy and sell cars faster on Carmart NG