See What Kanye West Did To His Brand New ₦71.8m Lamborghini Urus SUV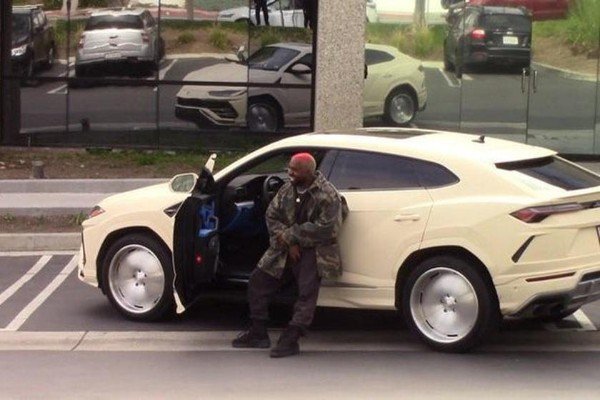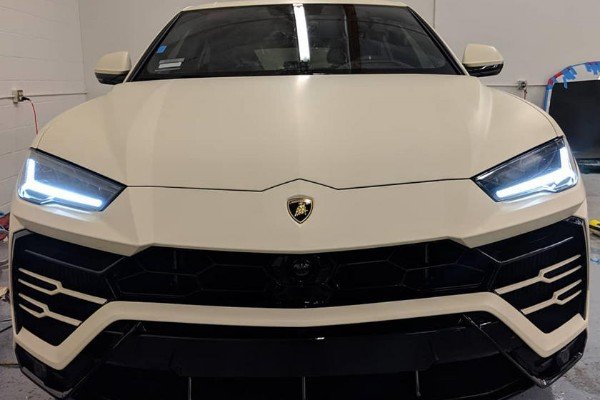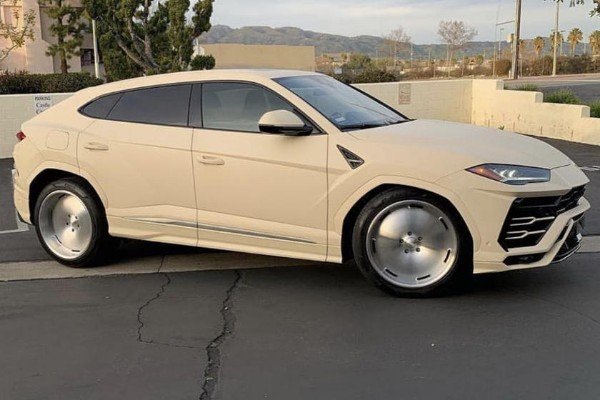 American rap artist Kanye West has pimped up his brand new Lamborghini Urus superSUV he bought a month ago . The 41-year-old rapper recently took delivery of his customised SUV that is now finished in a cream-colored matte vinyl wrap designed by California-based specialists Just A Wrap.
The suspension has been lowered and the Urus now sits on a set of oversized wheels made by Boyd Coddington designed by Kanye West himself.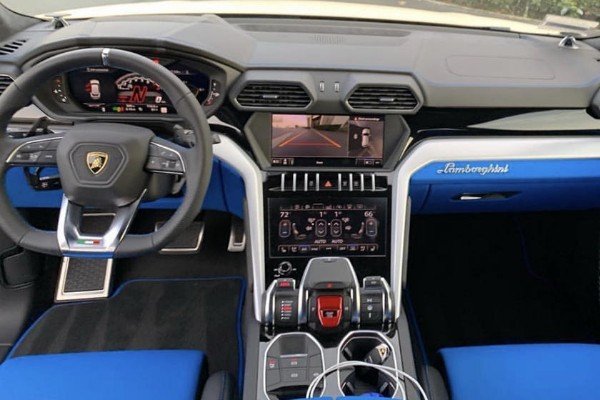 Inside, West preferred a blue and black leather upholstery along with silver trim. No one knows how much the rap star paid for these modifications on top of the SUV's ₦71.8m ( $200k ) starting price.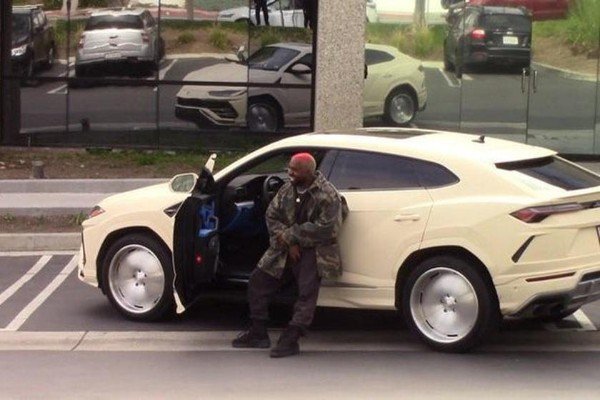 No modifications was made to the powertrain. The Urus comes powered by a twin-turbo 4.0-liter V8 that produces 641 hp. It will move the 2.2 tonnes superSUV from standstill to 62 mph in 3.6 seconds and a topspeed of 189.5-mph.
This features made the Urus the fastest SUV in the world for over two years until it was beaten by the Bentley Bentayga Speed last month, which has a top speed of 190 mph beating the Urus by 0.5 mph.
Most people believe Kanye West's Lamborghini Urus SUV is the ugliest on the planet .
What Do You Think?