See What The Buhari Government Did On This Federal Expressway (PHOTOS)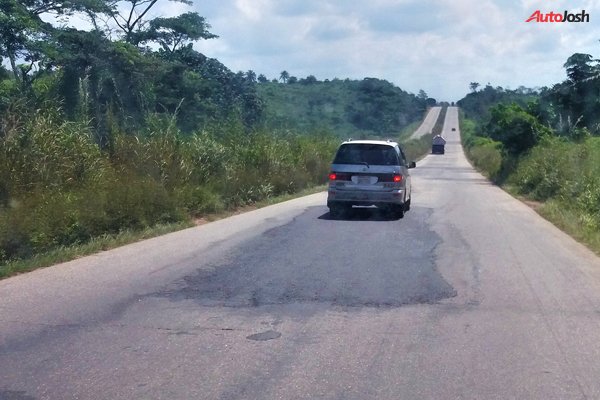 The Lagos-Benin expressway is one of Nigeria's most traveled roads. Daily, hundreds of thousands of Nigerians ply this economically crucial highway.
This highway primarily connects states of the South-West to states in the South-South, South-East and the Middle belt.
For decades, the Lagos-Benin Expressway – especially the Benin-Ore stretch – was notorious for its atrocious condition and the neglect by successive Governments.
In 2011, the reconstruction of the Lagos-Benin Expressway commenced.
In 2014, the reconstruction of the Benin-Ore section of the Lagos-Benin Expressway was completed.
Ostensibly, due to the change of government, the second phase of the reconstruction work on the expressway  – specifically, the Ore-Sagamu section –  suffered some delays. However, work eventually commenced there, though at a very slow pace.
Motorists plying that route complained of the horrific condition of the Ore-Sagamu axis of that road. The road is characterized by innumerable amount of potholes, some of them, crater-size.
However, the Federal Government recently offered the Sagamu-Ore highway a palliative intervention.
The Buhari-led government recently embarked on a project on that stretch of the highway to rid the roads of as many potholes on it. Some theorists speculate that this particular intervention effort has everything to do with  electoral campaigns for the 2019 general elections.
That notwithstanding, Autojosh.com went on a drive along the Sagamu-Ore axis of the Lagos-Benin expressway.
We can authoritatively confirmed the patch work on this very busy stretch of the road.
Driving on the Sagamu-Ore expressway is still a very turbulent experience, however a significant amount of the dangerously-positioned potholes have indeed disappeared from the road.
See some photos of the road below.