This Federal Expressway Has Been Taken Over By Refuse (PHOTOS)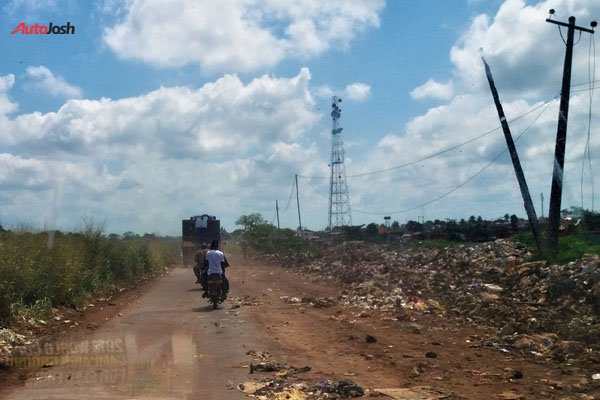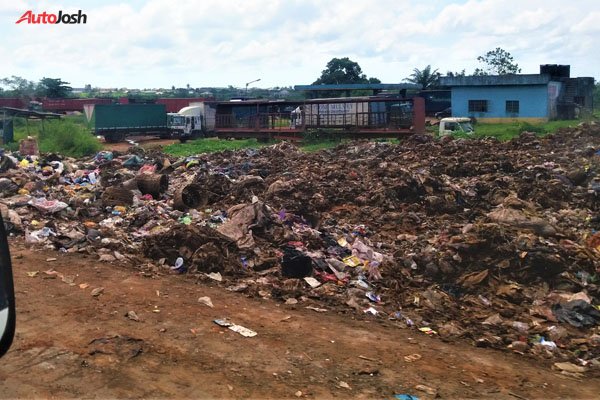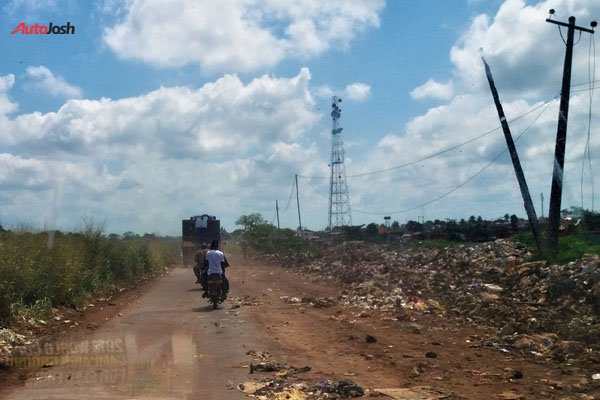 This is a section of the famous Lagos-Benin expressway – specifically, this is a section of the the Ijebu Ode-Sagamu axis of the expressway.
This particular section of this Federal expressway has been almost completely reduced to a refuse dump.
A mountainous refuse dump by the side of the road  has now encroached into the main road, thus narrowing the accessible  path for motorists on this very busy expressway.
This situation, aside from the unpleasant sight – also poises a great deal of risk to motorists.
Perhaps, the authorities in charge are waiting for some fatality to occur before the situation is addressed.