Petrol Tanker Burst Into Flames On The Express Road, Destroys Roadside Shops (PHOTOS)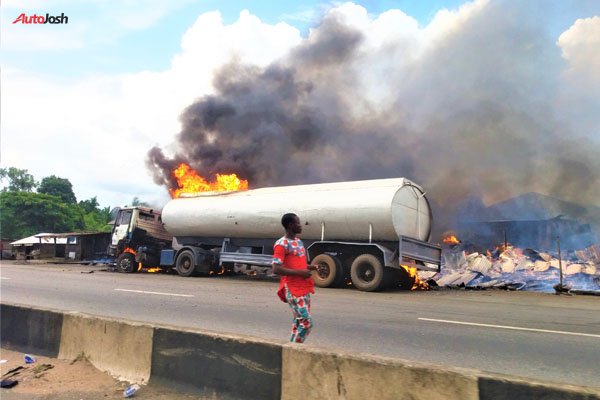 A petrol tanker suddenly burst into flames while in transit along the Lagos-Benin expressway.
Luckily, the petrol tanker was not conveying a significant amount of fuel.
The incident, which occurred at the Ofosu axis of the expressway, left several road-side shops completely burnt down.
It took the spirited intervention of people around the scene of the incident to minimize the spread of the inferno.
According to an eye-witness account, no life was lost.