Shitta Roundabout, Surulere: After A Few Minutes Of Rainfall (PHOTOS)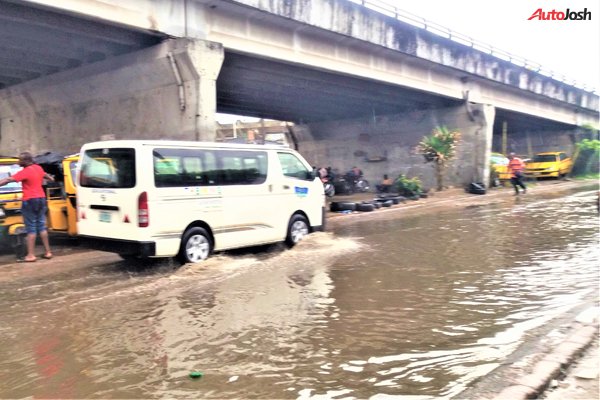 It was at Shitta Roundabout in Surulere, around the flyover.
The downpour did not last more than 6-7 minutes.
However, it created quite a significant puddle of flood water on the road. No thanks to the absence of effective drainage channels to redirect the water from the road.
Most parts of Surulere suffer from flooding when the rainfall gets more intense.