South Africa's Land Cruiser-based SVI Max 3 Troopy Takes Bullets And Climbs Land Mines Like A Pro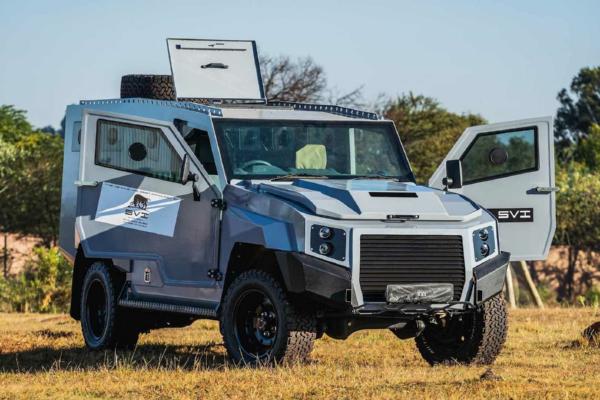 This South African-made bulletproof Toyota Land Cruiser 79 takes bullets and land mines like a pro.
Called the SVI Max 3 Troopy, the bulletproof vehicle is 8-passenger version of Max 3 truck released in 2020. 
The BR7 protected civilian bulletproof vehicle can be used for anti-riot, security and convoy services.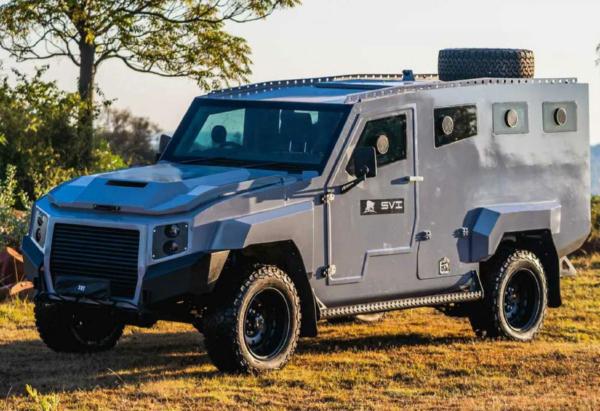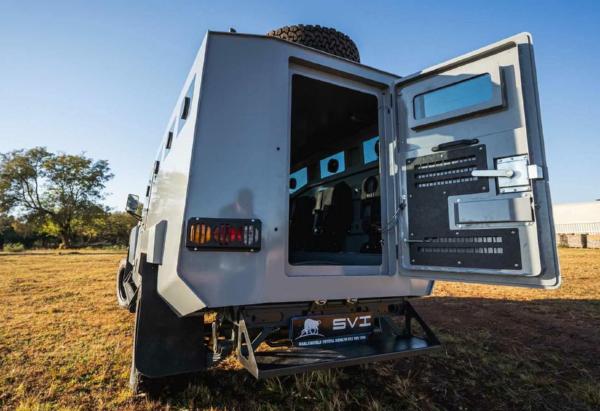 South African armored vehicle specialist, SVI Engineering, has released its latest armored personnel carrier, a multi-purpose eight-passengers vehicle called the SVI Max 3 Troopy.
This bunker is actually a civilian version of the SVI Max 3 truck released last year. It can be used for a number of purposes, including anti-riot, security and convoy services.
Video
Just like the bulletproof truck version, the SVI Max 3, the 8-passengers Troopy is also based on the 70 Series Toyota Land Cruiser.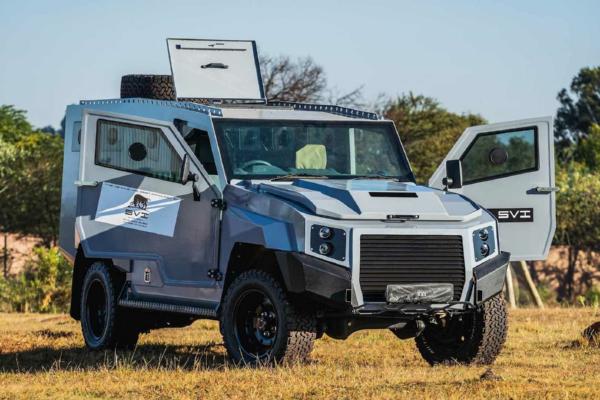 The Max 3 Troopy's armored steel body is rated to provide EN1063 BR6 minimum protection, meaning it will protect its occupants from attacks from assault rifles.
Customers can pay more to upgrade to BR7 — which can withstand blasts and personnel mines —, upgraded suspensions, and the addition of a rear anti-roll bar.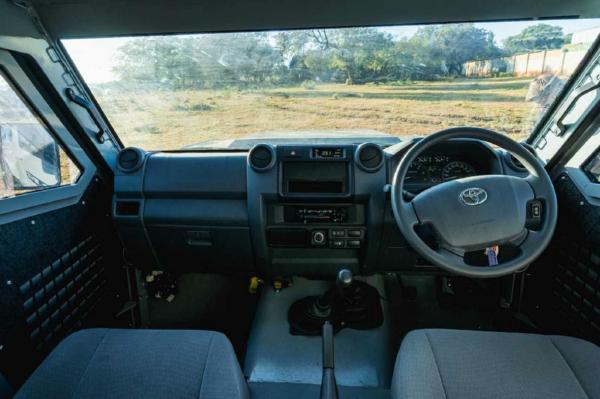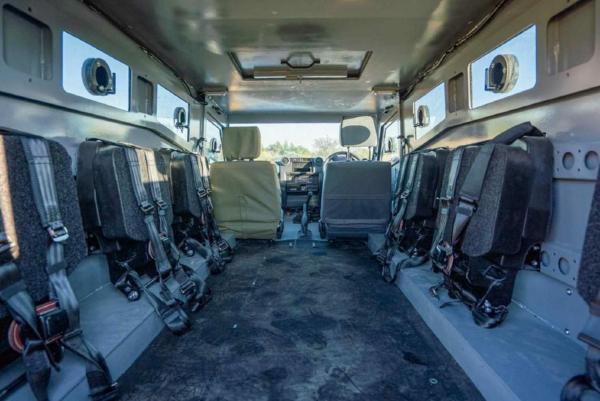 Powering the Max 3 Troopy packs a 202-horsepower 4.5-liter turbodiesel V8 engine, allowing a top speed of 87 miles per hour (140 km/p).
SVI Max 3 Troopy starts at 1.8 million South African rand, or the equivalent of around $128,000 with the current exchange rates. The price increases depending on the configuration and the state of the donor vehicle.