Spy Photos Of A 1000 Hp Facelifted Porsche Taycan Spotted Testing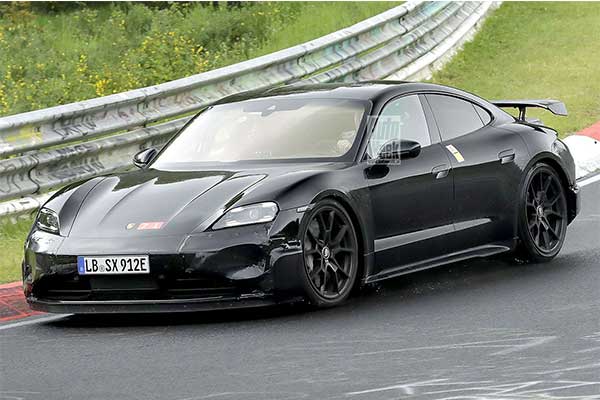 Porsche is testing a reportedly more than 1,000 hp top version, the arrival of which more or less coincides with that of the facelifted Taycan.
If there were a prize for the brand that manages to come up with the most derivatives of a model, Porsche would undoubtedly be a strong contender to receive the trophy. The 911 is available in various forms and in countless engine versions. The Taycan is also available in various types, shapes, and flavors. It is available as a sedan, as a Sport Turismo, and as a Cross Turismo and each variant is available with different powertrains. The basic version, simply called 'Taycan', is already 326 hp strong and the top version Turbo S produces no less than 761 hp. More than enough for everyone, right? Porsche disagrees. There is an even stronger Taycan coming.
The Porsche Taycan was first shown to the world at the end of 2019 and will therefore be four years old in a few months. Although the electric weapon from Stuttgart still looks quite futuristic, the Germans are preparing a facelift for the model. The Taycan will get flatter headlights, renewed bumpers, and … a more than 1,000 hp strong and intensely spoiled top version.
It was already known that the Taycan will get such a variant. Although the new extra strong Taycan is still wrapped in these photos, Porsche no longer makes the effort to tape off the logos. Aim for a Porsche Taycan that's strong enough to knock the Tesla Model S Plaid straight on its face as well. External extras such as an unmissable GT3-esque cake slice on the back should generate enough downforce to keep the top-of-the-range Taycan on the road properly. We aim for Porsche to present the über-Taycan in September at the Munich IAA.