Porsche Taycan Gets Hardware And Software Updates For 2023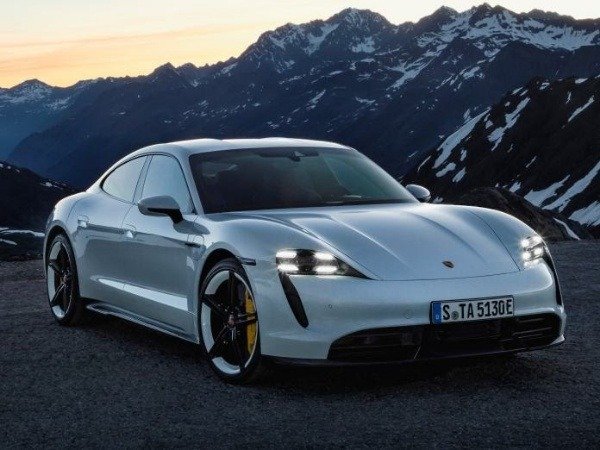 Porsche on Tuesday announced all of the hardware tweaks and software updates coming to its Taycan electric performance sedans and sport wagons for the 2023 model year. The new software promises faster charging, infotainment improvements and even a modest range bump. However, owners who got on the Taycan train early shouldn't feel left out, because the bigger news here is that these new software revisions are backwards compatible with previous model year variants via a dealer-installed update.
We'll start with the hardware because overall, the changes are fairly minor. A new polished and painted Taycan S Aero wheel replaces the previous single colour painted Taycan Aero 19-inch wheel and Variable Light Control, a feature that debuted on the Sport Turismo, is now included on all models with the panoramic glass roof. Finally, a new Preparation for Porsche Dashcam option is available with a pre-installed wiring harness for front- and rear-facing cameras.
The software update takes the chuck of the improvement and they include…..
Updates to Porsche Communication Management (PCM) and Porsche Connect:

Colourful tile screen
Revised user interface (UI)
Updated design of head-up display (HUD)
Spotify integration
Wireless Android Auto
Nearby charging stations can now be filtered by their power output.

Powertrain updates:

Front motor de-energizes in "Normal" and "Range" modes in dual-motor Taycan variants, reducing parasitic load
Recuperation setting is now retained when switching between drive modes.
All-wheel drive (AWD) dashboard indicator now displays energy flow as well.

Thermal management:

Battery can precondition faster and to a higher temperature, allowing for optimum charging curve performance, even at a higher state-of-charge (SOC).
All the software upgrades mentioned above will debut on the 2023 Taycan models, but Porsche shared they will also be rolled out to 2020, 2021, and 2022 models. More details of the timing of those rollouts will be shared at a later date.
Unfortunately, these updates affect too many systems at once to be performed through Porsche's current out-over-the-air capabilities, so current Taycan owners will need to bring their EV to a service centre to receive the update when it's available.