The Success Story Of The 2018 Bimmerfest (Photos)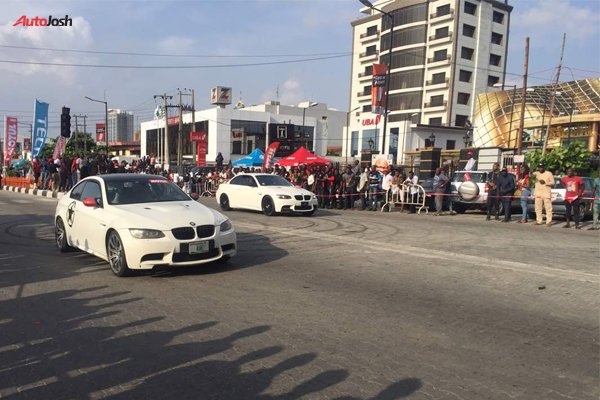 The most anticipated 2018 Bimmerfest successfully held yesterday. The festival featured super cars, power bikes, drag races, exhibitions and several other fun activities.
The festival kicked off by 12 noon in Akin Adesola Street, Victoria Island, Lagos.
Autojosh was there to cover the event.
The dual-lane Akin Adesola Street, Victoria Island was used for the event. The location was properly secured by security agents. Officials of the state safety agencies were also present.
The law enforcement officials present there ensured that other cars don't make it into the lanes that was being used for the races. Instead, other non-participating cars were ushered to alternative routes..
Barricades were places to ensure people don't get themselves exposed to the fast and powerful machines on wheel. Indeed, it was a well-organized event.
The show started with the arrival of various cars; mostly BMW cars. Of course – it's a BMW event.
The BMW 3, 4, 5, 6 and 7 series were all present for the event. The almighty Apina B7 also graced the event.
The show officially kicked off after the BMW procession round the road mapped out for the car show. In the procession were BMW cars and powerbikes.
Immediately after that, the drivers of the vagarious BMWs displayed  diverse skills and stunts with their automobiles.
The stunts were amazing; they cooked up doughnut enough for everybody.  The smell from the burnout of the vehicle tyres saturated the air.
The event also featured mind-blowing drag races. A lot of cars competed.
There were guest cars other than the BMW brand. They included Dodge Challenger, Chevrolet Camero, Range Rover Sports, Maserati Quattroporte, Ferrari 488, Audi R8, Mercedes Benz S63 AMG, Mercedes GLE, Tiger Avon,
These are the cars that graced the event: