Samia Suluhu Hassan To Use Bulletproof Volvo S80 As She Becomes First Female President Of Tanzania (Photos)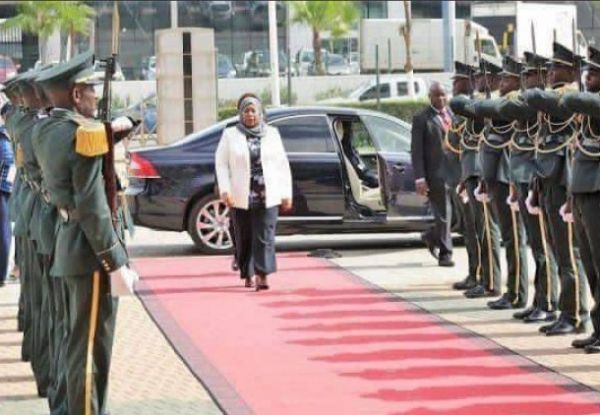 Samia Suluhu Hassan to use bulletproof Volvo S80 sedan as she becomes first female president of Tanzania.
Samia was sworn in on Friday will lead Tanzania for the remainder of former Magufuli's term until 2025.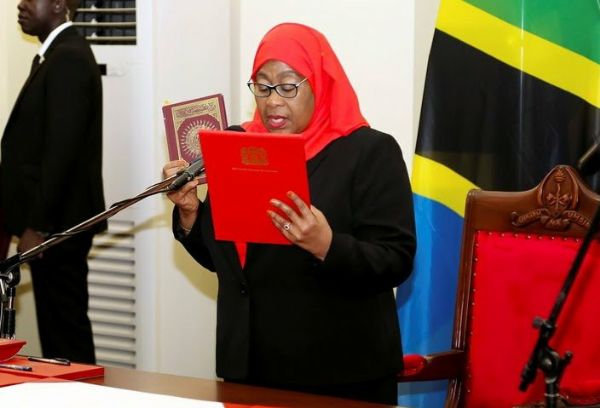 61 year old Samia Suluhu Hassan arrived in style at the State House on Friday in a bulletproof Volvo V80 official state car as she was sworn in as the 6th president of Tanzania following the death of president John Magufuli.
Samia, the former vice president, will lead Tanzania as the first female and first Muslim to rule the East African country for the remainder of former Magufuli's term until 2025.
Former president Magufuli, who had just been re-elected in November last year, had not been seen publicly since February 27. He reportedly passed on at the Mzena Hospital, in Dar-es-Salam from heart related complications.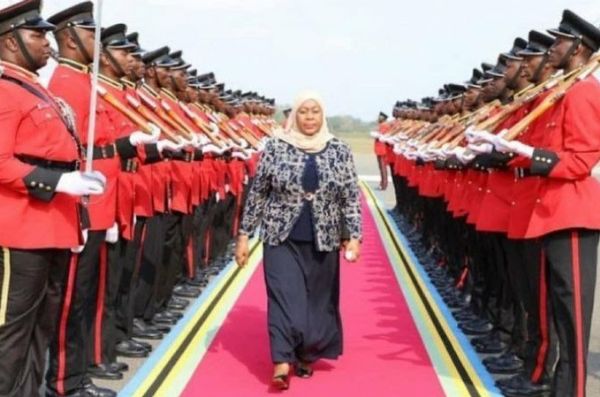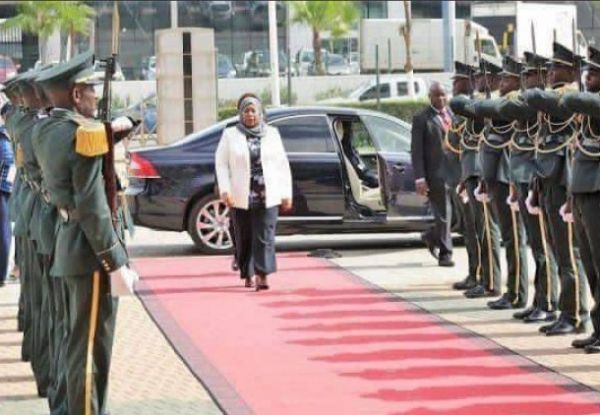 Samia, while holding Quran, said :
"I, Samia Suluhu Hassan, promise to be honest and obey and protect the constitution of Tanzania,".
The new leader, the second female president in Africa, took the oath of office before inspecting troops at a military parade and receiving a cannon salute.
As Tanzania leader, Samia Suluhu Hassan will be riding in a bulletproof Volvo S80 sedan. The second generation official state car will be escorted by a motorcade consisting of white Toyota Land Cruiser 70s.