Tekowi: Made-In-Nigeria Armoured Vehicle Designed In Ekiti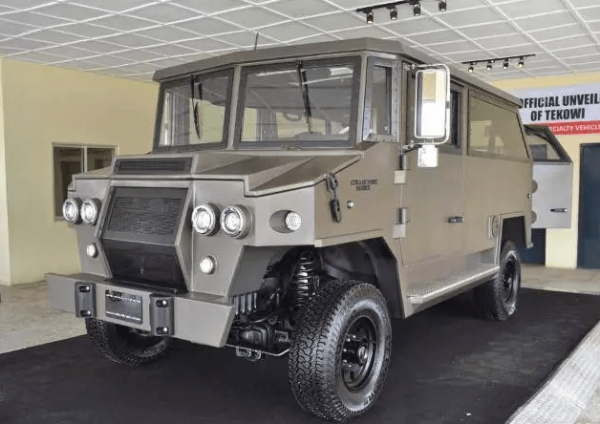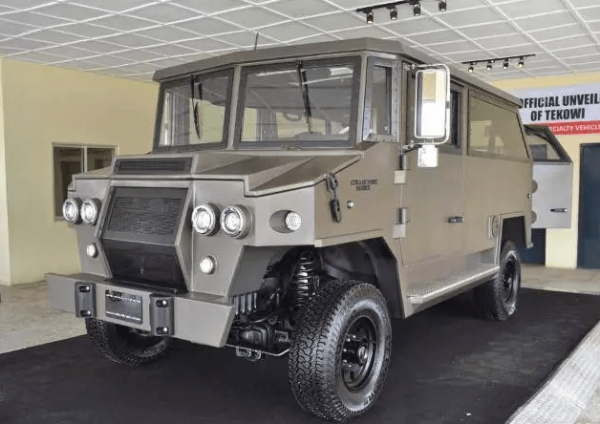 A local automobile company, Obasa Specialty Vehicle (OSV) manufactures armoured vehicles in Ijero-Ekiti, Ekiti State.
As technology presence is fast rising in Nigeria, the all-terrain vehicle is named 'Tekowi'. The company disclosed that it was manufactured at its factory in Ijero-Ekiti, Ekiti State.
In recent time, many Nigeria companies have been showing their automotive skills with various designs. Here is the well-designed armoured vehicle by two brothers, High Chief Johnson Obasa and Victor Obasa.
Autojosh learned that the company was commissioned on December 5, 1980, by the late High Chief Joe Oluware Obasa, a car distributor for Peugeot Automobile Nigeria (PAN). Eventually, the company was later upgraded to manufacture unusual vehicles for security personnel and civilian usage by his two sons.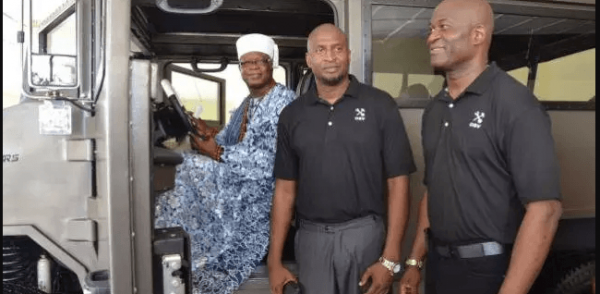 The all-terrain vehicle 'Tekowi' was coined from "te oko wi." This is an Ekiti local dialect which means sandals or boots that farmers and hunters wear regularly to the bush to step on anything. Tekowi is, therefore, a combination of ruggedness and luxury.
Tekowi is a hand-made vehicle with simple tools, using locally sourced materials.
Apart from Obasa Speciality Vehicle, ProForce is another indigenous armoured vehicle manufacturing company in Nigeria.
Below are the pictures of the armoured tank: