Tesla Introduces The 'Dog Mode' Feature In Their Cars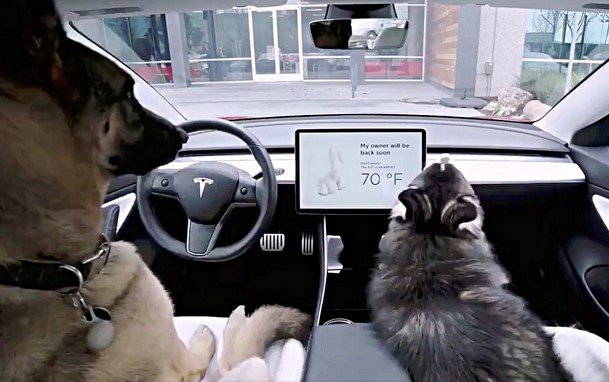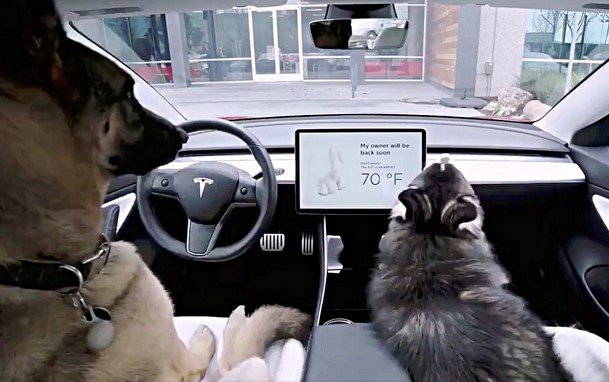 The 'Dog Mode' feature is one of the several features the Tesla Auto Company is introducing that will focus on improving safety and security.
Tesla on Thursday officially introduced the "Dog Mode" feature that aims to keep owners' pets comfortable while left unattended in the vehicle.
"Dog Mode" keeps climate control on while the car is parked and also includes a display screen with the temperature so that people passing by can see that owners' pets are safe, Tesla said.
The electric car maker showed off "Dog Mode" in a tweet early Thursday. It's one of several software updates the company is introducing that focuses on improving safety and security.
Tesla also unveiled "Sentry Mode" to monitor the car's surroundings while it's locked and parked. The feature uses the vehicle's external cameras to detect surrounding threats and sends alerts to an owner's Tesla mobile app if an incident occurs.
Musk hinted in a tweet on February 7 that the features would be unveiled this week.
To enable "Dog Mode," owners will tap on a fan icon at the bottom of the touch screen. If the car's battery reaches less than 20 percent charge, owners will receive a notification on their mobile app, Tesla said.
Tesla warned customers to check for local rules regarding leaving pets unattended in cars before using the feature.