Tesla Opens Charging Networks To Other Automaker's Electric Cars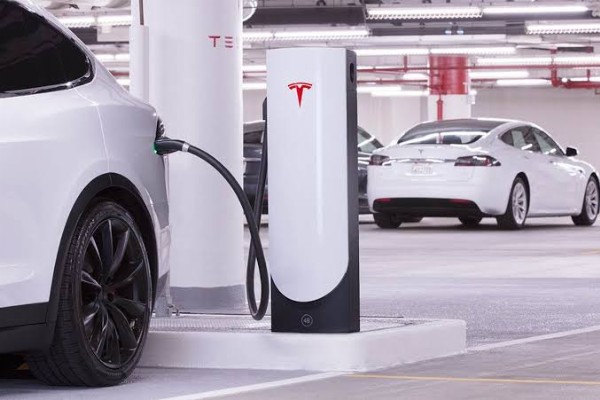 Tesla Inc officially opens 10 charging networks to other automaker's electric vehicles in Netherlands
Dutch non-Tesla EV drivers can now access the ten Tesla's Superchargers in Netherlands through the Tesla app.
Before now, only Tesla vehicles, including Model 3 and Model X, could charge on a Supercharger.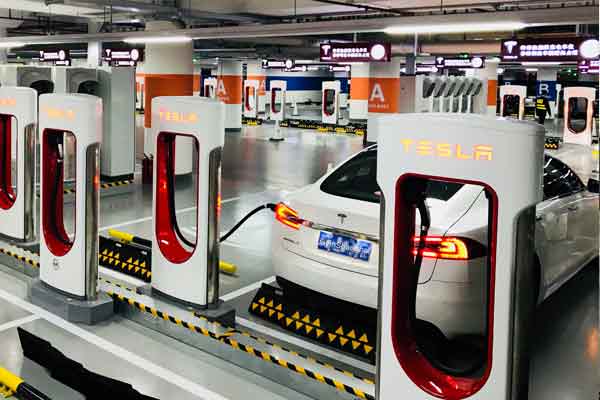 US EV maker, Tesla has officially opened its charging networks to other automakers in a pilot program that will allow drivers of non-Tesla EVs to charge at 10 different Supercharger stations in the Netherlands.
Non-Tesla EV owner who has the Tesla app installed on their phone will be able to access the Superchargers in Sassenheim, Apeldoorn Oost, Meerkerk, Hengelo, Tilburg, Duiven, Breukelen, Naarden, Eemnes, and Zwolle.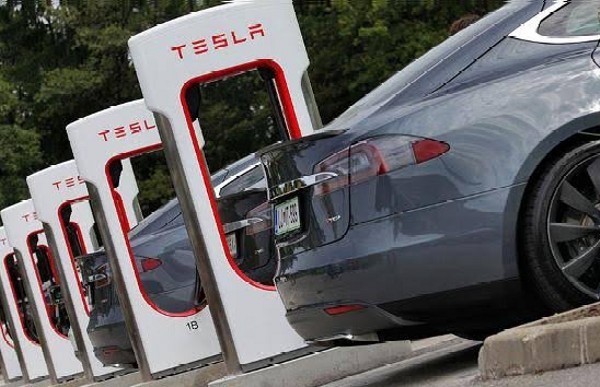 Before now, only Tesla vehicle could charge on a its superfast Superchargers. The Superchargers are open to cars with the Combined Charging System (CCS), which will be favored owners of EVs made by BMW, Mercedes, Ford, Volkswagen, Audi and Porsche.
According to Tesla, the pilot program will "offer Dutch drivers of Non-Tesla's the possibility to use our Superchargers at 10 locations via the Tesla app (version 4.2.3 or higher).
" Tesla owners can continue to use these charging stations in the same way they are used to. We will closely monitor the flow at the locations and listen to the experiences of our customers.
Our ambition has always been to open the Supercharger network to Non-Tesla electric cars in order to encourage more drivers to make the switch to electric driving. This fits in seamlessly with our mission to accelerate the global transition to sustainable energy."
Tesla Superchargers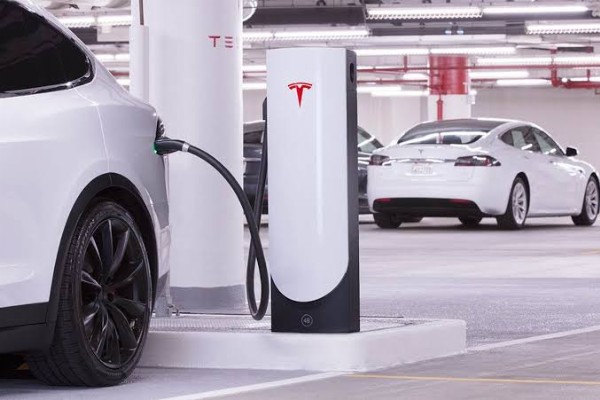 But Tesla noted that charging prices for non-Tesla drivers will include extra costs to support a broad range of vehicles and site adjustments to accommodate these vehicles.
No doubt, this move by Tesla will help speed up the adoption of Electric Vehicles around the world. Tesla, which opened its first Supercharger ten years ago, now has more than 25,000 fast-chargers at over 2,700 charging stations across the globe.
The news comes comes a week after Tesla became the first carmaker to be worth $1 Trillion as it shares surges after Car Rental Company Hertz ordered 100,000 Model 3 electric sedans.
Tesla, now worth more than the combined value of all other publicly listed companies on the planet, joins only a handful of companies that are valued over the $1 trillion mark, including Apple, Microsoft, Alphabet and Amazon.