The 200,000th Bentley Car, A Bentayga SUV, Just Rolled Off The Assembly Line
The 200,000th Bentley Car in 102 years, a Bentayga hybrid luxury SUV, just rolled off the assembly line, in Crewe.
The blue Bentley Bentayga Hybrid luxury SUV is currently on its was to China.
It comes 2-months after the 80,000th Continental GT rolled off at the Magna Steyr's assembly line in Austria.
Bentley is celebrating another major manufacturing milestone with the production of its 200,000th luxury car since the company was founded in 1919.
The British automaker's 200,000th luxury car is a blue Bentley Bentayga Hybrid that is destined for a customer in China. It was joined by the oldest surviving Bentley, an EXP 2, at the company's factory in Crewe.
Reacting to the milestone, Bentley's Chairman and Chief Executive, Adrian Hallmark, said in statement that :
"This production of the 200,000th car is just the latest landmark on the extraordinary journey that Bentley has been traveling since its foundation in 1919"
"In 2003, the introduction of the Continental GT represented a transformative moment for the brand. And this Bentley alone, has represented 80,000 sales of our total 200,000, and created both a new segment, and a contemporary image foundation for the Bentley business"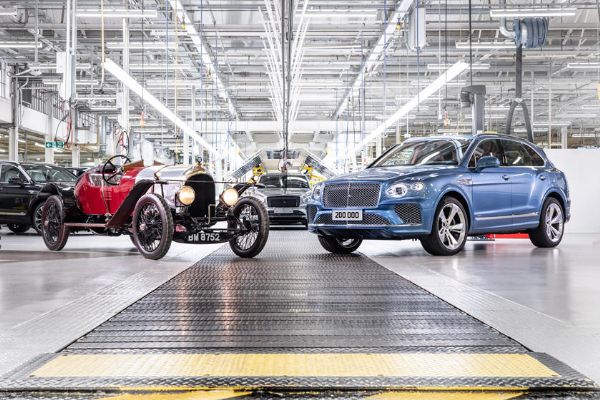 Of the 200,000 vehicles that Bentley has produced since 1919, more than 75% were built in the last 18 years.
CEO Adrian Hallmark added :
"The pace of progress has accelerated significantly since 2003 and we are now entering the next period of transformation as we pursue our Beyond100 strategy, with the aim of positioning Bentley as the global leader in sustainable luxury mobility"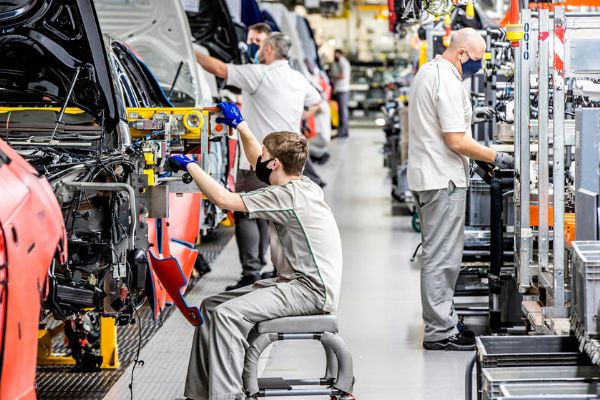 This milestone comes 2 months after the 80,000th Bentley Continental GT rolled off the assembly line in January.
Bentley's bestselling car, the Continental GT, which debuted in 2003, accounts for 40% of the vehicles. The Flying Spur and Bentayga SUV accounted for about 20% and 12.5% of Bentley's total production.