The All-New Cadillac Escalade IQ Set To Get A Bigger Version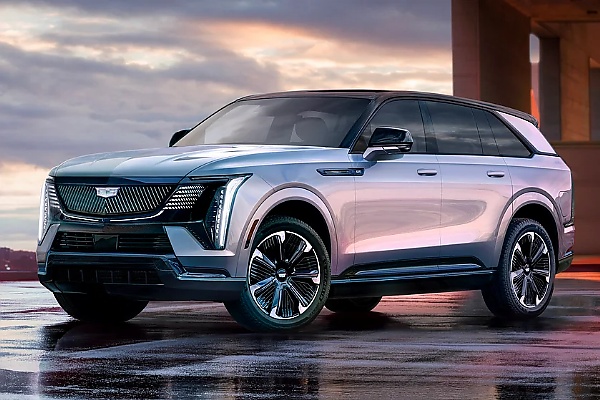 Well, it seems America's appetite for things bigger than necessary – think Texas toast, oversized foam hands at sports games, and those cinema popcorn buckets that could double as a canoe – isn't limited to just food and novelties. Enter the just-revealed Cadillac Escalade IQ. It seems the word "enough" isn't in Cadillac's vocabulary.
If you thought the Escalade IQ was akin to a yacht parked in your driveway, brace yourself. A little birdie (in the form of Cadillac marketing spokesperson Lizzy Dinnella) hinted that an even beefier, lengthier version of this electric SUV is on the horizon.
Lizzy, without spilling all the beans, revealed that the Cadillac aficionados who love the current mammoth size might just have their wish granted for something even grander. But why? As she aptly put it, "For people who are carrying more passengers more often." In simple terms: because some Escalade customers like their third-row seats but want even more space. Possibly to hide from the kids. Or for storing those extra-large grocery hauls.
The present-day Escalade is 5,382.3 mm long, and its electric sibling, the Escalade IQ, is a whopping 5,697.2 mm. That's almost like parking a blue whale in your garage, except this one won't need seawater to function. While we're tossing out numbers, did you know the Escalade IQ is also wider than the traditional Escalade by over 102 mm? It's as if it's stretching its arms out, asking for a bigger parking space. As for height? It stands tall at 1,932.9 mm. Probably to look down upon its tinier road companions.
Now, we know you're itching to ask about weight. After all, with a size like that, you'd think this thing would weigh as much as a small planet. And while the exact figures are under wraps, considering its relation to the GMC Hummer EV – and its jaw-dropping weight – it's safe to say you won't be pushing this behemoth if it runs out of charge.