The Genesis X Convertible Concept Is A Jaw-Dropping Gorgeous Piece Of Art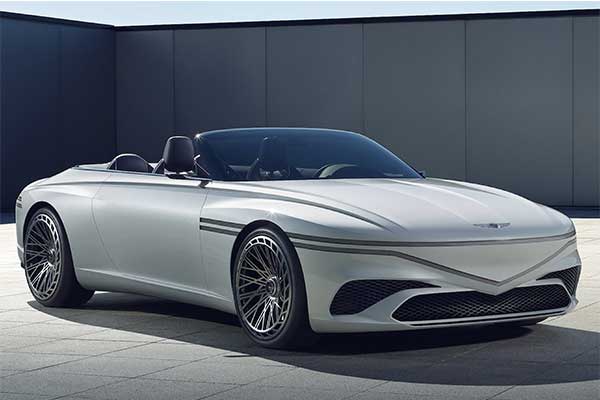 Genesis completed its X concept trilogy with the introduction of the X Convertible concept yesterday in L.A and it shows the brand's Athletic Elegance design language in its purest form. Simply put, the Genesis X Convertible is jaw-dropping gorgeous.
"Genesis started life by producing sedans mainly targeting business users. While creating a new, differentiated design DNA, we gradually increased the emotional appeal by applying this DNA to the SUV typology," said Chief Creative Officer Luc Donckerwolke. "Now, electric powertrains have given us the perfect scenario in which to enjoy nature and propel the brand to create vehicles with even greater emotional resonance."
All of the elements that made the X Speedium Coupe so captivating are repeated here — with the bonus drama of a missing roof, of course. In fact, with the top down, the X Convertible might even be more of a looker than the hardtop. The coupe's wrap-around interior treatment carries over too. Though it loses a bit of its intimacy with the open-top treatment, it still looks pretty darn inviting. There's even a steering wheel.
Inside, the X Convertible's driver-centric cockpit is a tweaked version of the X Speedium Coupe concept's interior, which looked production ready when it was revealed in August and does here as well. Like in the coupe, the center console is turned toward the driver and walls of the passenger from the controls. The folding hardtop, which wasn't shown or put up during the reveal, is said to utilize transparent moonroofs to provide occupants with an open feeling even while closed.
Genesis revealed no technical details about the X Convertible, simply stating that it uses the same electric powertrain and architecture as the previous two X concepts. The X Convertible has two doors but can seat four passengers, although we'd imagine the rear seats are a bit cramped like most sports cars.