Toyota Showcases bZ Compact SUV Concept As They Move Forward With Their EV Expansion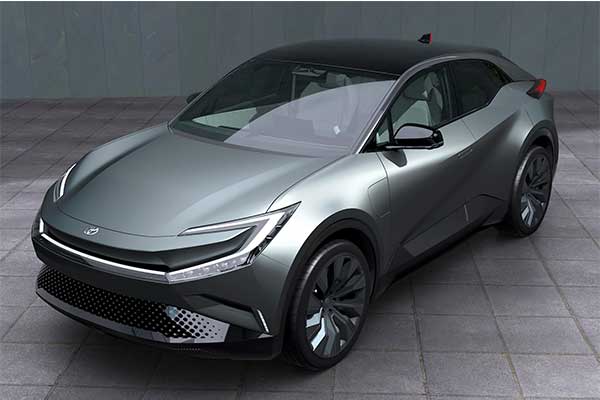 Not quite long after the 2023 Prius was unveiled, Toyota showcased yet another vehicle in the guise of an electric small SUV called the bZ Compact SUV which if it goes into production will be the 2nd EV SUV in the Toyota lineup after the bZx4.
Starting from the outside,  Toyota managed to design an aggressive and athletic exterior for the bZ Compact SUV while still staying true to what we've come to expect from the (few) all-electric models we've seen from them before. Certain elements, like the hook-shaped headlights connected by a full-width front light bar, are quite familiar, but most of the design is fresh in the best way possible. A sharp crease runs along the flanks. The front door handles are flush with the body. The ones at the rear are in the pillar.
The interior is simplistic and straightforward, with a yoke steering wheel and two rectangular screens that curve upward from the dashboard. The seats are built from plant-based and recycled materials, and ambient lighting adds a bit of pizazz to the grayscale cabin. The bZ Compact SUV also features a virtual assistant named "Yui" that responds to verbal commands.
Beyond what we can see, though, there's nothing else really to report about the bZ Compact SUV concept. Toyota gave no power or range estimates, no motor information, nothing. It seems to pretty much be a styling exercise.
Despite showcasing what might be the next bZ model, Toyota also used the opportunity to make its stance on the future clear, just in case its CEO hasn't done a good enough job already.
"Toyota envisions a future in which carbon neutrality is achieved through the practical marketization of a portfolio of products with advanced, alternative-fuel, and zero-emission powertrain technologies," said the automaker in a press release. "Globally, Toyota plans to expand to around 30 dedicated BEVs, including five carrying the bZ (Beyond Zero) brand moniker. This diverse portfolio of electrified products will help propel Toyota toward its goal of carbon neutrality by 2050."