The Hemi-V8 Engine Is Set To Be Eliminated From All American Stellantis Brand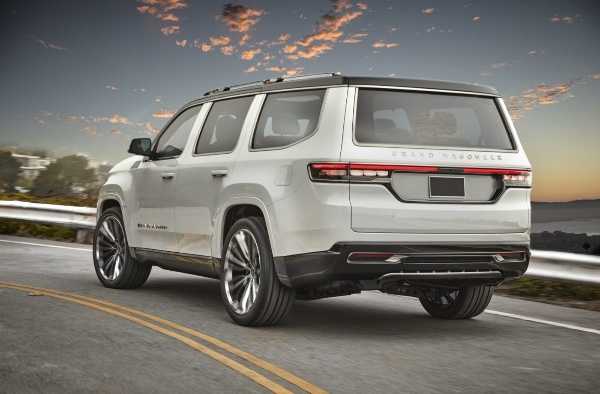 The American branch of the Stellantis group is rapidly eliminating the Hemi-V8, with which the company has been making waves for decades. After the Ram 1500 models, it is now the turn of the Jeep Wagoneer to ditch the V8.
The Jeep Wagoneer was presented in 2021 as Jeep's long-missing answer to really large SUVs like the Ford Expedition and Chevrolet Tahoe, while the more luxurious Jeep Grand Wagoneer targets luxury alternatives like the Lincoln Navigator and Cadillac Escalade. Confusingly enough, a Grand Wagoneer is not larger, but it is more luxurious and often more powerful than a regular Jeep Wagoneer. The Wagoneer is also available in an even longer version, indicated with an 'L'. The Jeep Wagoneer L is therefore a competitor to, among others, the Chevrolet Suburban (the long brother of the Tahoe) and the Ford Expedition Max; the Grand Wagoneer L competes against the Cadillac Escalade ESV and the Lincoln Navigator L.
Six-in-line standard
Until now, the Jeep Wagoneer models were fitted with a 5.7-liter or 6.4-liter Hemi V8 as standard, the workhorse of the American part of Stellantis. The new Hurricane six-cylinder was optional, but that will change for the 2024 model year. From now on, every Wagoneer and Grand Wagoneer will be equipped as standard with a twin-turbo six-cylinder, which, according to Jeep, is up to 15 percent more efficient than the V8 it replaces. The Hurricane delivers at least 420 American horsepower in the Wagoneer (426 according to our measuring method). The Grand Wagoneer has a more powerful version on board as standard, with no less than 510 'hp'.
V8 is almost gone
Now that the Hemi has been dropped from both the Ram 1500 and the Wagoneer, the engine remains only available in a handful of models. The Chrysler 300, Dodge Challenger, Dodge Charger, and Dodge Durango are all very old and will therefore disappear in the foreseeable future, while Jeep will undoubtedly not grant the somewhat crazy niche model Wrangler 392—also with Hemi—eternal life either. That leaves Ram's 'heavy duty' trucks. Those 2500 and 3500 trucks could well have a V8.