The Next Porsche 911 Is The Most Powerful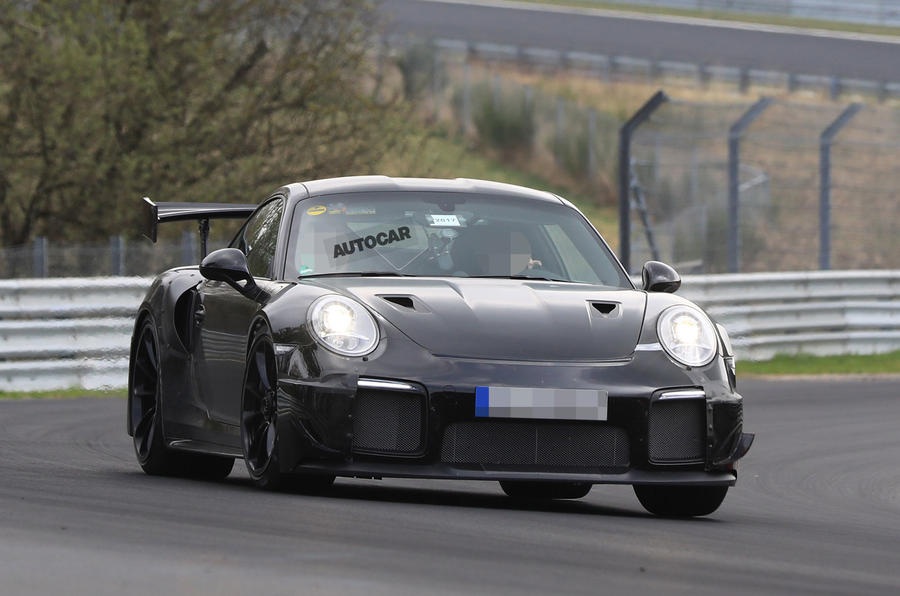 Porsche cars have always had a sense of luxury and class.But what is coming might leave you speechless…or not.
The next Porsche we would be seeing soon is the Porsche 911 GT2 RS .
Taking some features from the second-generation 911 chassis and  hardware from the GT3 RS, the rear-wheel drive GT2 RS will get rear-axle steering with Porsche Torque Vectoring, also a fully variable locking rear differential.
Power will be delivered by a turbocharged flat-six engine that's related to 911 Turbo S's unit but has been ramped up to produce close to 700bhp.
It is expected to hit 62mph in about 2.5sec and top speed to be over 205mph, beating the numbers of the GT3 RS and even the four-wheel drive Turbo S.
It will also produce more downforce from its track-spec bodywork than any other 911 on sale.
The company has not released much details ,but we hope to see and know all in a couple of months.
Check out some images below:
What are your thoughts ?.
Lets know in the comments below.