These 10 Dubai Police Cars Will Make Rich Nigerians Jealous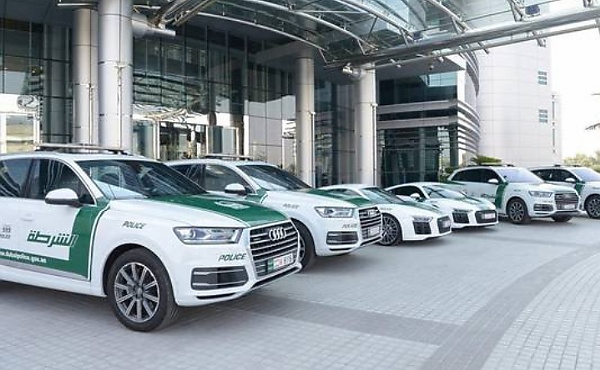 The Dubai Police Department in the oil-rich United Arab Emirates (UAE) stands out with its amazing fleets consisting of supercars from premium brand's like Bugatti, Lamborghini, Porsche and Aston Martin.
These six-to-seven figure supercars in the white and green of Dubai Police used by traffic officers to connect with the public will no doubt make even wealthy Nigerians grow in envy.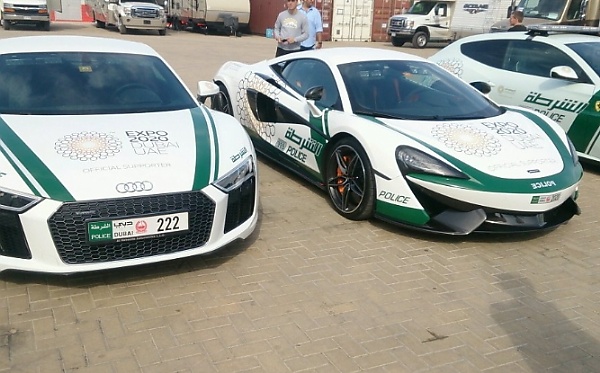 …Yes, you heard that right, even Dino Melaye, a former senator representing Kogi West Senatorial District, known for owning one of most expensive car collection in the country, was dumb-founded after spotting few of the cars in Dubai Police fleet.
These eye-catching supercars are often seen at National events such as Dubai Marathon, the UAE cycle tour or other parades and celebrations.
Here is a top ten list of the most eye-catching cars used by Dubai Police.
1. Lamborghini Aventador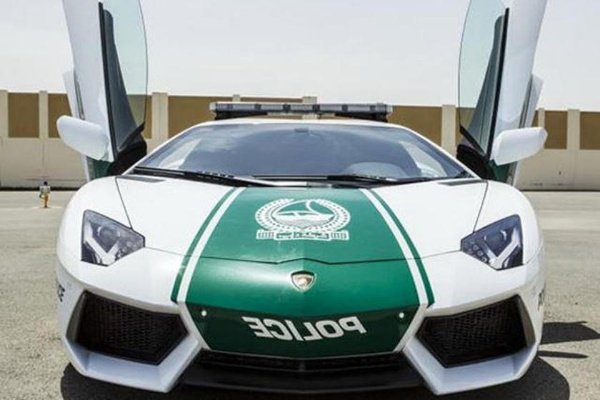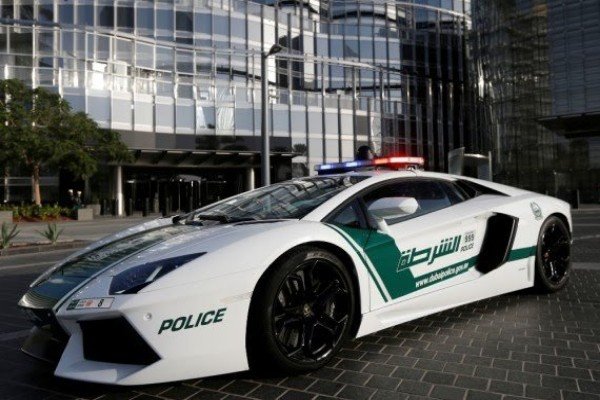 Following the announcement of the addition of $550,000 Lamborghini Aventador to its fleet in 2013 through its Twitter feed, @DubaiPoliceHQ, a flurry of tweets with the hash tag #OnlyinDubai follows with one user saying :
"Lambo Cop Cars. Do not speed in Dubai. They will hunt you down and in Italian sports cars."
Another user says :
"Wouldn't mind being pulled over by the popo in dubai… Lambo cop cars…"
2. Bugatti Veyron Super Sport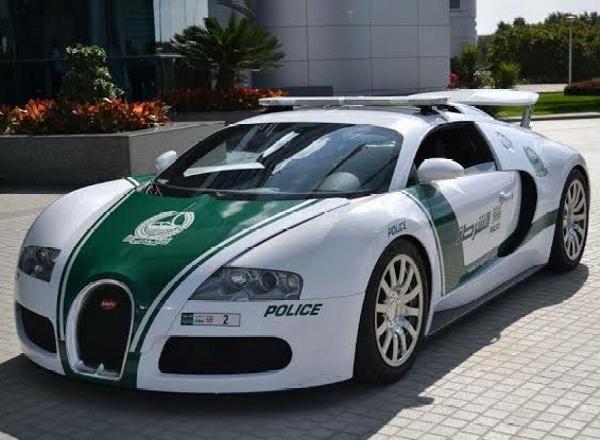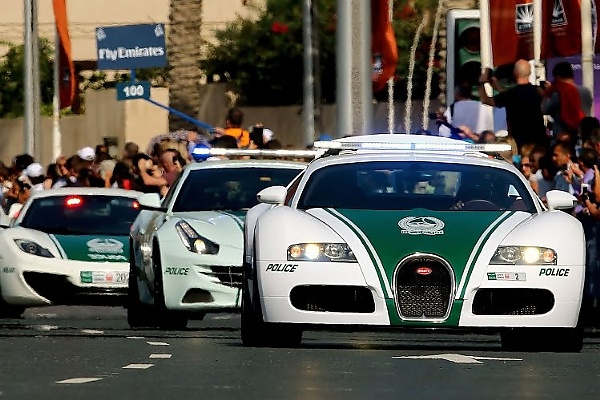 Described as the jewel in the crown of the Dubai Police collection, the Bugatti Super Sport hypercar is the most valuable at around $2 Million.
With a top speed of 431kph, the Veyron is one of the fastest street-legal production cars in the world.
3. Aston Martin One-77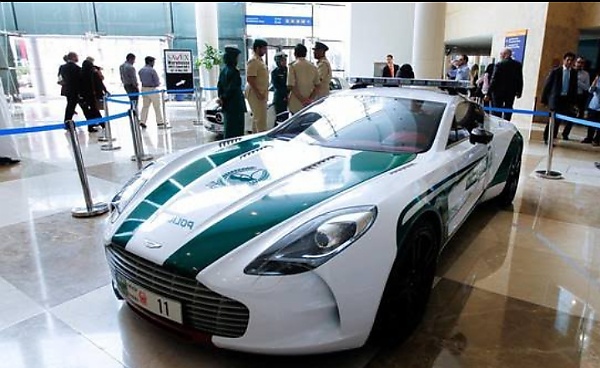 This British-made $1.4 million Aston Martin One-77 is the most exclusive Aston Martin of the 'Gaydon era'. It is one of the 77 that is been produced.
The 7.3 litre V12 One-77 was revealed as the fastest-ever Aston Martin, with a top speed of 220 mph.
4. McLaren MP4-12C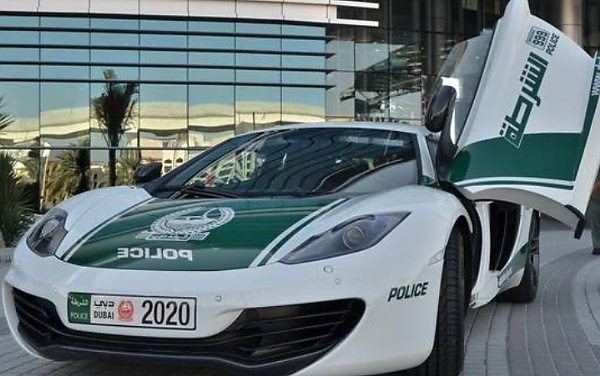 Starting at around $265,000, the McLaren MP4-12C is another British-made high-performance car in its fleet.
It's race-derived mid-mounted twin-turbocharged V8 produces 616 hp, allowing a zero to 60 mph in three seconds on its way to top speeds of at least 204 mph.
5. Mercedes-AMG GT63 S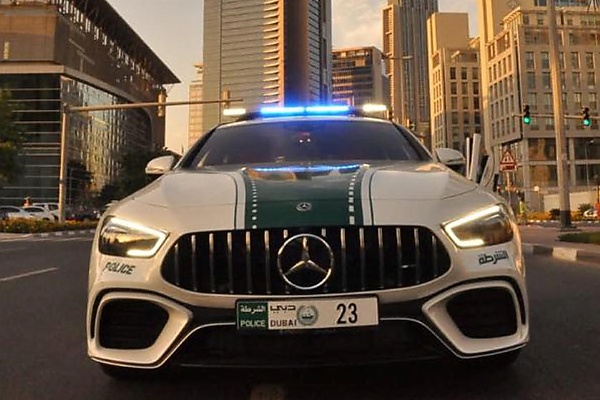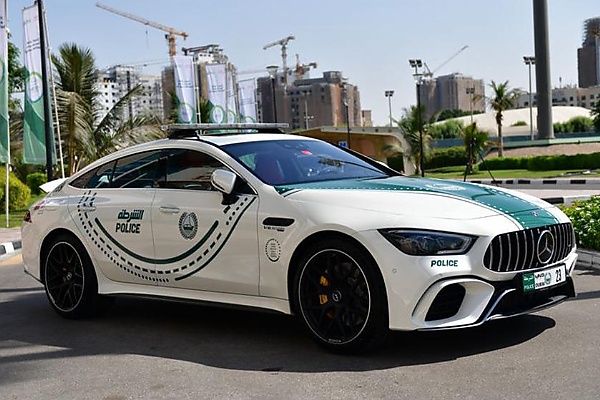 In December 2019, the Dubai Police Department announced the addition of a new 639-horsepower Mercedes-AMG GT 63 S to its patrol fleets.
The 4.0-litre twin-turbo V8 powered Mercedes has a top speed of 315km/hr. It will go from standstill to 100 km/h in just 3.2 seconds.
6. Audi R8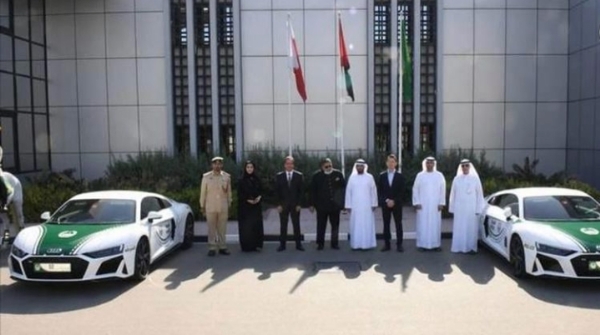 Two Audi R8 Coupé V10 RWD powered by 540 horsepower V10 5.2 litre engine joined the police department's fleet late in November 2021.
"The free-breathing V10 engine is fascinating – with incomparable sound, lightning-fast response and immense fun when turning," the force said in a statement.
7. Aston Martin Vantage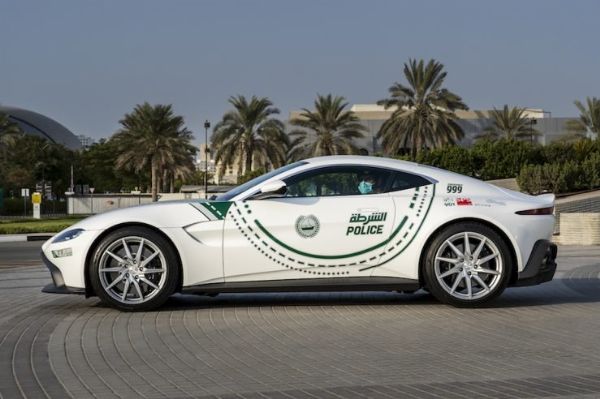 Aston Martin Vantage has become the latest luxury sports car to join Dubai Police Department's already impressive fleet of turbocharged and expensive patrol vehicles.
The heartbeat of Aston Martin's sports car range, which is set to star in the upcoming James Bond's movie, No Time To Die, joins Dubai police's Ferrari, a Bugatti Veyron, Porsches, Bentleys, McLaren and Mercedes-AMGs.
8. Mercedes-Benz SLS AMG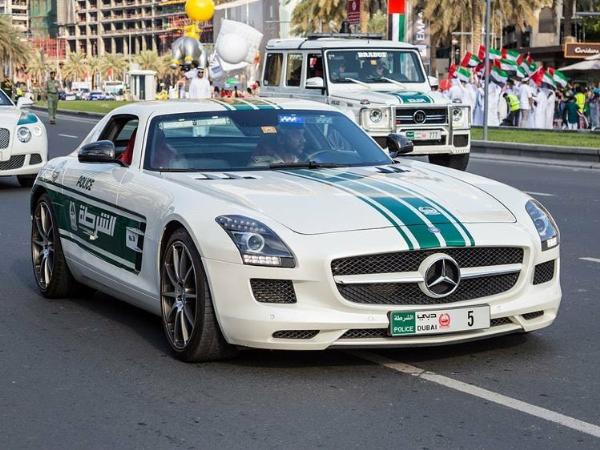 Last year, it's SLS AMG was delivered to Milan on Italy, where competed in the 1,600-kilometre event. Brig Jamal Salem Al Jalaf, director of the Criminal Investigation Department in Dubai Police, said :
"Our participation in the race symbolises the UAE's efforts to bring safety and security at home and to promote mutual dialogue and respect with other cultures globally,"
9. Maserati GranTurismo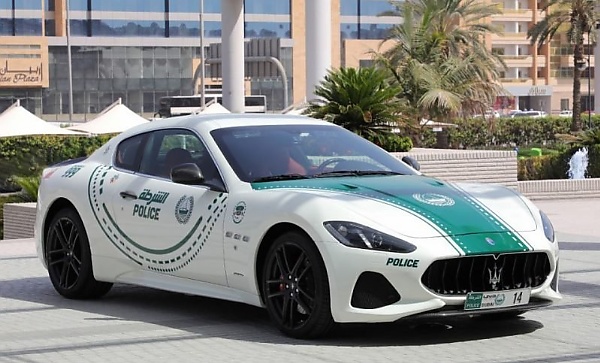 The Italian-made Maserati GranTurismo is yet another supercar in Dubai Police's head-turning fleet of luxury patrol vehicles.
Powered by a 4.7-litre, V8 engine, the sleek Maserati GranTurismo can reach speeds of up to 300kmph.
10. Cadillac CT5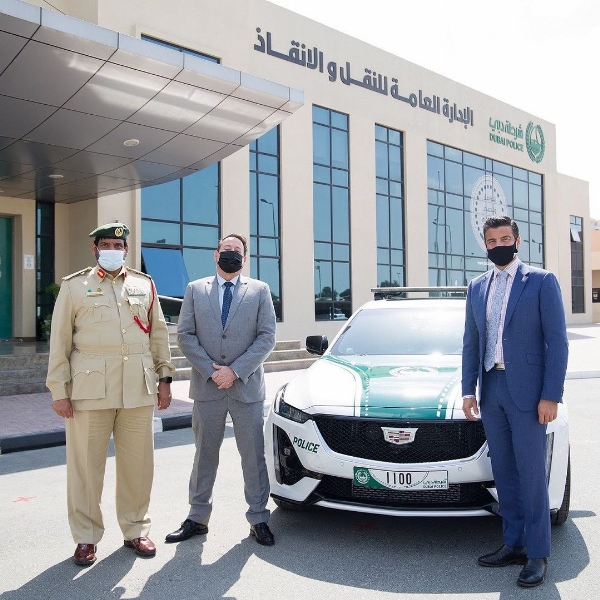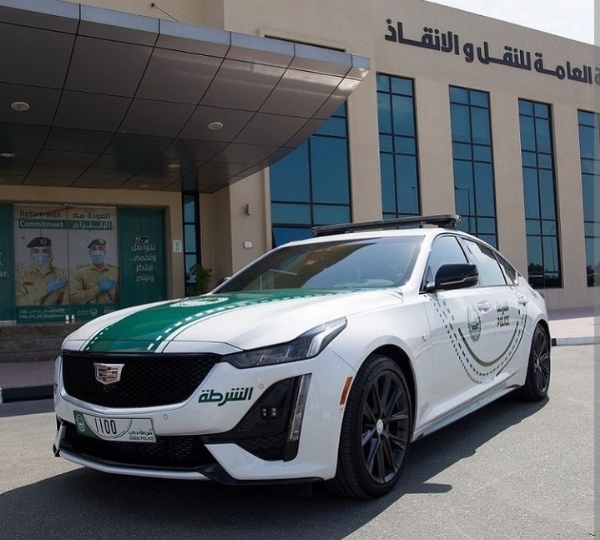 Last year, a Cadillac CT5 joined the department's fleet, just five days after adding two Audi R8 Coupé V10 RWD sports cars to its head-turning supercar collection on November 23rd.
"The UAE in general, and Dubai specifically, are renowned for their standards in safety and security, but also of luxury," said Maj Gen Dr Mohamed Al Razouqi.