This All-terrain Truck Will Roll Down 50 Metres Of Roadway For Itself And Other Vehicles To Pass In 6mins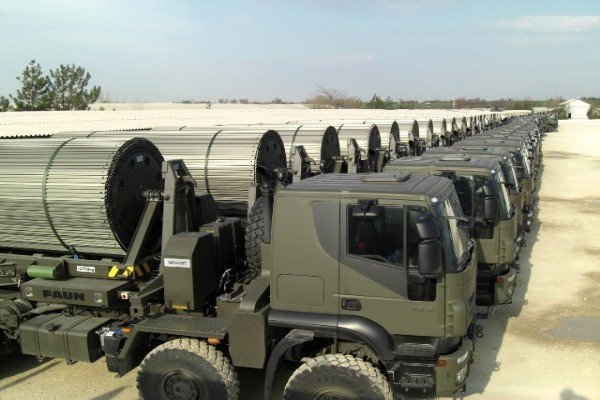 This amazing Trackway truck can roll out 50 metres of temporary aluminum roadway across hostile environments like forests, snow, marsh, mud and sand for vehicles to pass in under six minutes.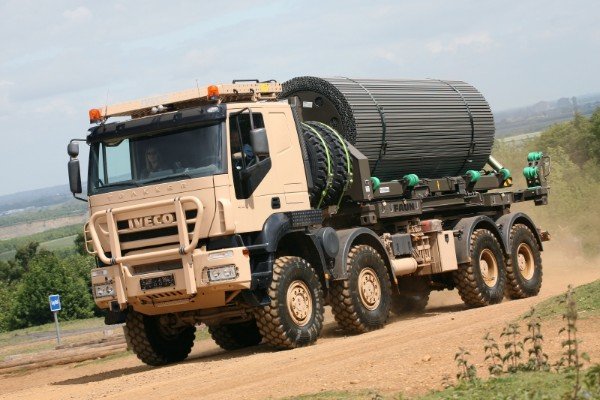 The trackway truck is designed by Faun Trackway and it provides a high traction surface to gain access to, or recover equipment from hostile or inaccessible environment.
See how it works
The rolled up aluminum roadway is turned 90 degrees. The truck then drives in reverse to lay the roadway ( like a carpet) underneath itself.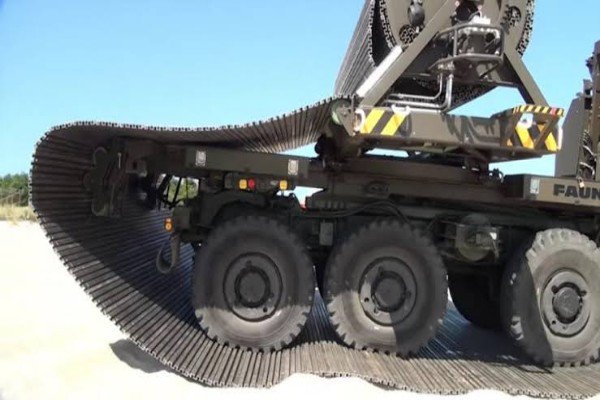 This method also reduces the possibility of the truck getting stuck while rolling out the temporary roadway.
The truck can also carry an additional 50 metres of trackway towed behind the vehicle on a trailer, enabling longer roadways to be laid quickly and connected easily.
It is widely used in military and civilian disaster and emergency relief operations (I doubt if Nigerian Millitary has one) , where rapid access to cut-off areas is essential.
What do you think about this amazing Trackway truck?