This McLaren 570S Just Landed In Nigeria; Could This Be The First One In The Country? (PHOTOS)
This beauty of a supercar just landed in Nigeria.
The McLaren 570S is one of the most spectacular cars you can find round. It is one machine that is guaranteed to attract gawkers everywhere it goes.
But wait a minute. A Mclaren. In Nigeria? Wow. That's daring of the owner.
Indeed, the first thing that comes to our minds as Nigerians would be: which road is the owner of this beauty of a car planning to drive it on?
Oh, well.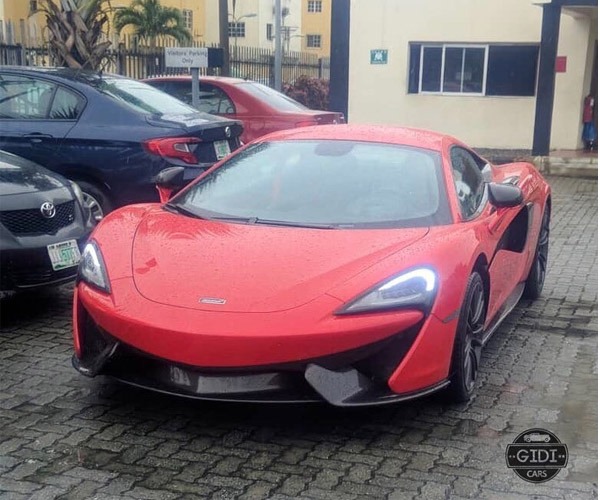 The 570S certainly does not lack in quality.  To get a McLaren be prepared to part ways with about N80million.
Whoever the owner of this roadster is, he or she joins an elite league of McLaren owners. That league include celebrities like Israel Adesanya (the Nigerian-born New Zealand professional mixed martial artist), Miley Cyrus, Lady Gaga, Lewis Hamilton, Rowan Atkinson, David Beckham, Ludacris, Nick Mason, Dwyane Wade, Yo Gotti, will.i.am, Sir Mix-A-Lot, and Calvin Harris.
So I guess congratulation is in order for the owner of this latest arrival – the McLaren 570S.
The McLaren 570S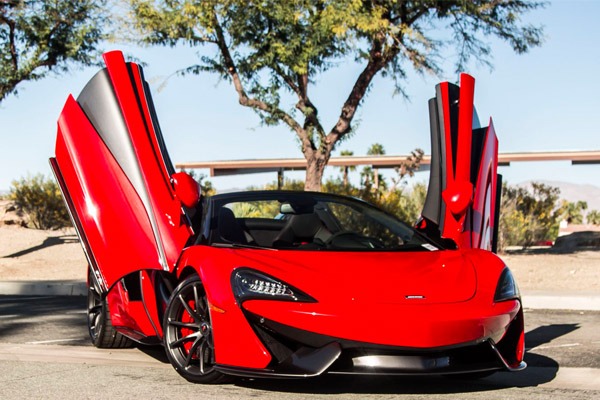 The McLaren 570S is a sports car designed and manufactured by British car manufacturer McLaren Automotive.
The car is powered by a soulful 562-hp twin-turbo V-8 that provides amazing acceleration and wails like a heavy-metal band. It delivers its power through a 7-speed dual-clutch transmission.
The car can accelerate from 0–62 mph (0–100 km/h) in 3.2 seconds and can achieve a top speed of 204 mph (328 km/h).
The car features dihedral doors, a trademark of McLaren as featured on its ultimate and super series cars.
Indeed, the McLaren 570S is one big testament that there is a big difference between a supercar pretender and a supercar contender.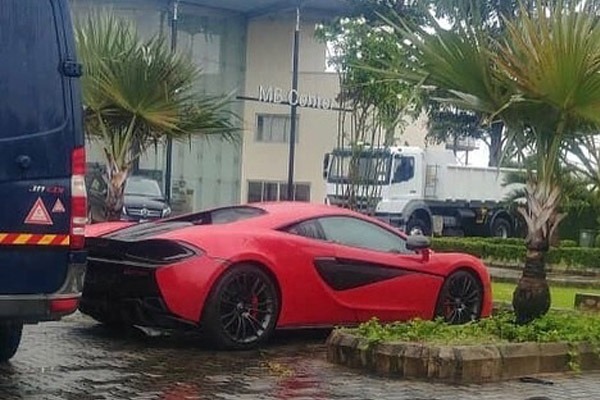 Photo Credit: Gidicars/Instagram