This Three-Wheeled Keke Napep Just Sets A 31-Minute Nürburgring Lap Record
A Thai made Tuk-Tuk tricycle, popularly known as Keke Napep in Nigeria, has sets a new lap record at 12.9-mile Nordschleife Nurburgring racetrack in Germany .
With the racing driver dressed in white and two passengers in the rear, the tricycle set a best time of 31 minutes and 49.46 seconds to tackle arguably the world's most fearsome racetrack.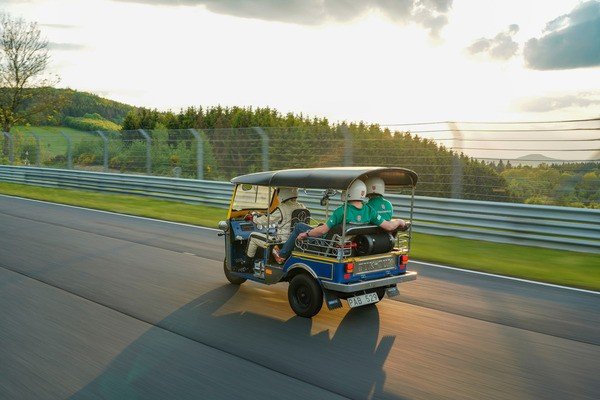 This isn't the teams first attempt to set a record at the Nurburgring .The team tried to set a record last year but the petrol-powered automotive rickshaw broke down along the way .
The team turned to the company that makes engine components for Koenigsegg for a tougher engine components, including forged pistons, before they could finally achieve their dreams.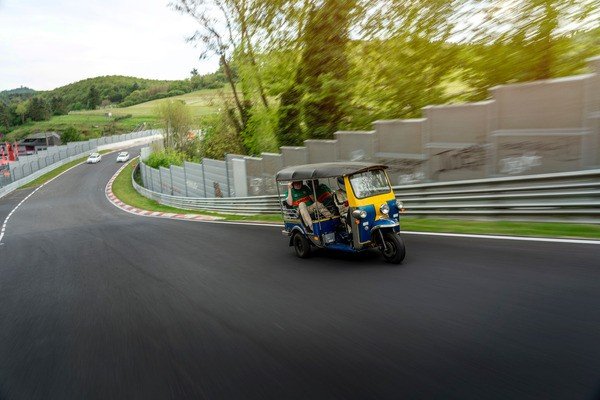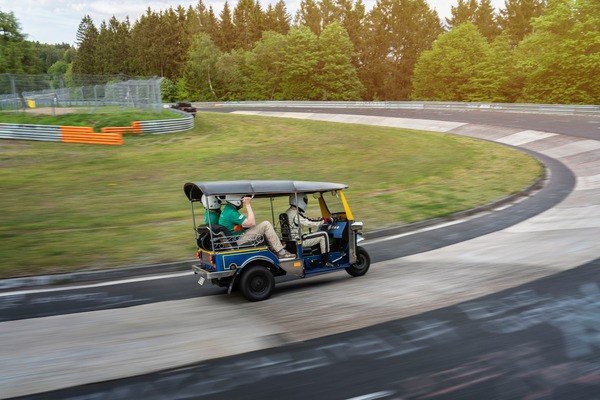 In comparison, the fastest car at the race track, the Porsche 919 Hybrid Evo ,took just 5 minutes 19.546 seconds, while the fastest electric car, the Volkswagen ID R, took 6 minutes 05.336 seconds.
Also See: Buy and sell cars faster on Carmart NG