Thou Shall Not Miss The 2018 Motorsport Championship In Edo!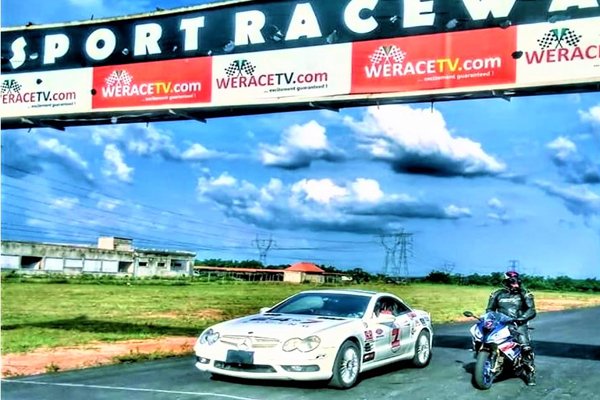 Once again it's on!
The 2018 Motorsport Championship the annual motorsport event that  takes place at the MotorSport Raceway, Evbuobanosa (MRE)  in Edo state will commence tomorrow.
the MotorSport Raceway, Evbuobanosa (MRE)  is the first car race track in Nigeria.
The race track which is located in the very serene vicinity of Evbuobanosa – a town just 20 minutes drive from Benin-city, along the Benin – Asaba Highway – grants easy access from Benin, Delta State, and many other parts of the country.
The warm up for the special event started since Wednesday, 21st November, 2018.
Below is the Race Week Schedule
Wednesday, 21st November
Morning – Car Practice
Afternoon – Bike Practice
Thursday, 22nd November
Morning – Bike Practice
Afternoon – Car practice
Friday, 23rd November
Morning – Car practice
Afternoon – Bike practice
Saturday, 24th November 2018 is the RACE DAY.
Tomorrow's event will anchor the RoadX championship final. The RoadX Race Series is a team based BMW E30/Mercedes Benz 190 car racing series.
The event tomorrow is not just for cars but bikes as well.
The Bikes Trophy (BT) Series will involve racers in the 600cc & 1000cc categories of the Superbike race for Championship.
After the race on Saturday, there would be other packaged fun to ease the stress of the race event. A party will come up after the race event on that same Saturday.