Today's Photos : Container Hanging Dangerously Behind A Truck With Missing Rear Trailer Spotted In Kano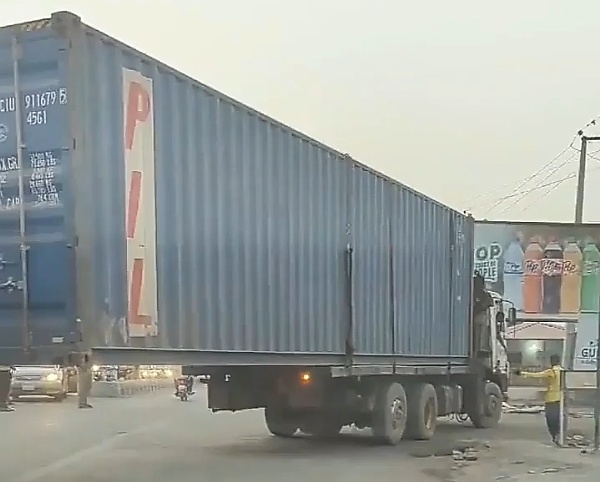 Today's Photos : Container hanging dangerously behind a truck with missing rear trailer spotted in Kano State.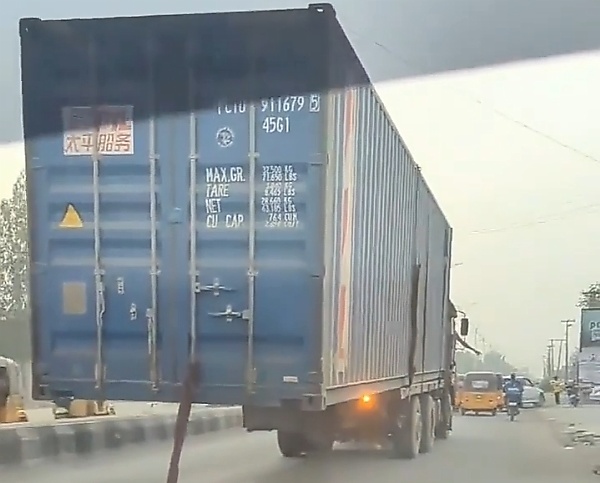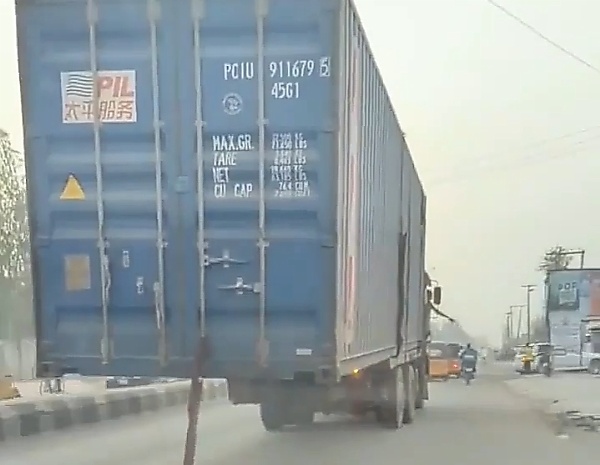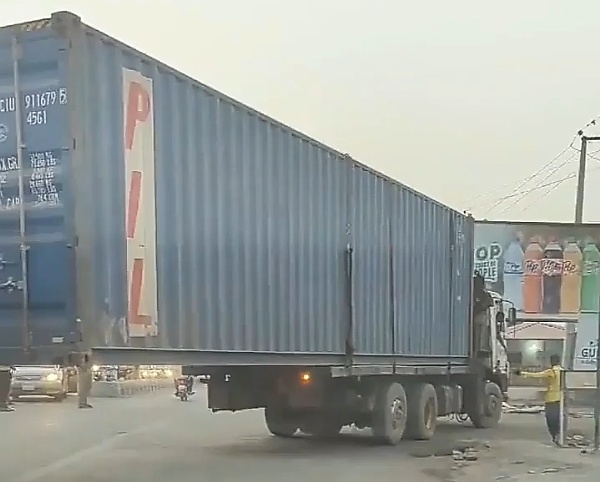 Just when you think you have seen it all, an articulated truck with missing flatbed trailer has been spotted conveying a 20-feet freight container.
A footage shared shows that the rear container was practically floating in the air as it wasn't sitting on any flatbed trailer.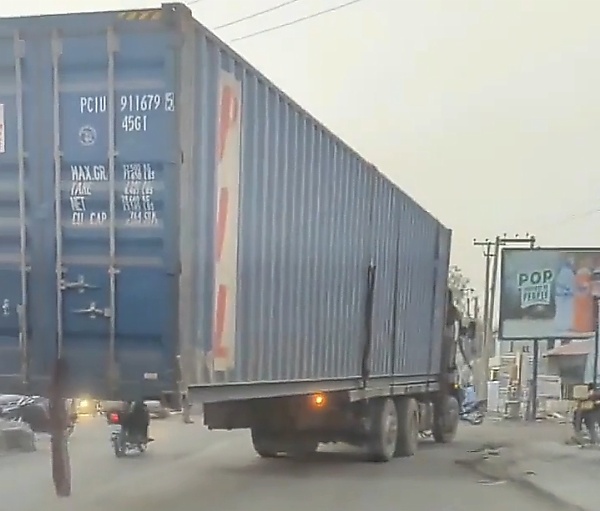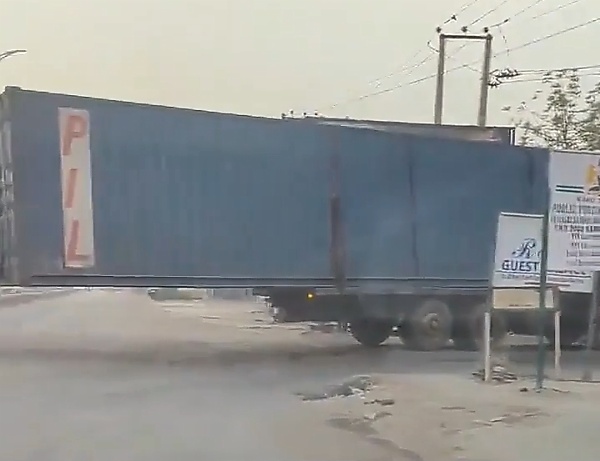 The dangling rear container was hinged to the one at front — which likely carries an heavier load than the former. According to reports, the footage was taken from Kano State.
It's no news that unlatched containers and unroadworthy articulated trucks are major contributors of fatal and ghastly road accidents on Nigerian highways.