China Powers Ahead With New Energy Vehicles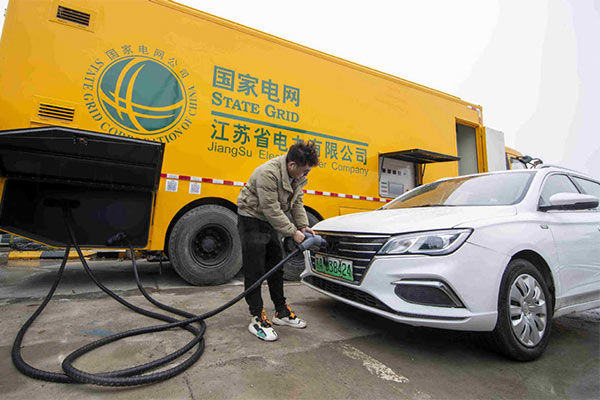 China powers ahead with New Energy Vehicles (NEVs) with over 310,000 electric cars and plug-in hybrids exported last year. 
2021 figure is more than triple that of the year before -helping the nation's auto exports reach 2 million.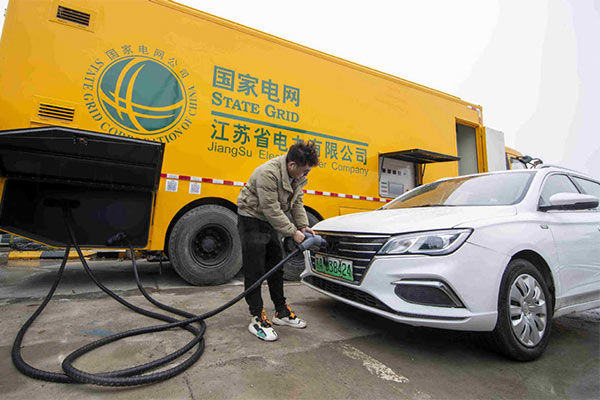 For some time, China has been one of the world's largest vehicle importers-mainly from Europe, where modern automobiles were invented.
The fast rise of new energy vehicles, or NEVs, in the nation, however, offers an opportunity for Chinese carmakers to sell vehicles to Europe and other overseas markets.
Over 310,000 electric cars and plug-in hybrids in total were exported from China last year, according to the China Association of Automobile Manufacturers (CAAM), more than triple the figure for 2020-helping the nation's auto exports reach 2 million.
Statistics from the General Administration of Customs show that of the 10 top destinations, which combined accounted for more than 78 percent of last year's NEV shipments, five were in Europe: Belgium, the United Kingdom, Germany, France, and Slovenia.
Xu Haidong, a deputy chief engineer at CAAM, said he expects China's NEV exports to rise further this year.
He said more countries are pushing to achieve carbon-reduction goals, and NEVs are gradually being accepted for daily commuting. However, leading global carmakers have been slower than those in China to go electric.
Toyota, the world's largest vehicle maker, only came up with its campaign to go electric in December, proposing to launch its first such vehicles this year
The company's CEO Akio Toyoda said it is still pursuing a multipronged carbon-reduction strategy that also includes hybrid cars and hydrogen-powered vehicles.
Volkswagen, the second-biggest carmaker globally and the largest in Europe, was among the first to move toward electric vehicles, announcing a strategy soon after it was involved in a scandal in the United States in 2015 involving emissions from diesel vehicles.
Yet its ID.3 crossover, the first model on its dedicated electric car platform, did not launch in Europe until late 2020, and even later in other major markets, including China.
In contrast, most major carmakers in China started to offer electric vehicles, or EVs, several years earlier, partly thanks to incentives that started to be offered in 2009, a practice European countries adopted in 2020 and which the US Congress passed late last year.
Great Wall Motors' Ora electric brand was unveiled in 2018, while Aion-GAC's EV unit was established the previous year. BYD, backed by legendary investor Warren Buffet, was already the world's largest NEV maker in 2016.