Top 8 Things You Should Know About the McLaren P1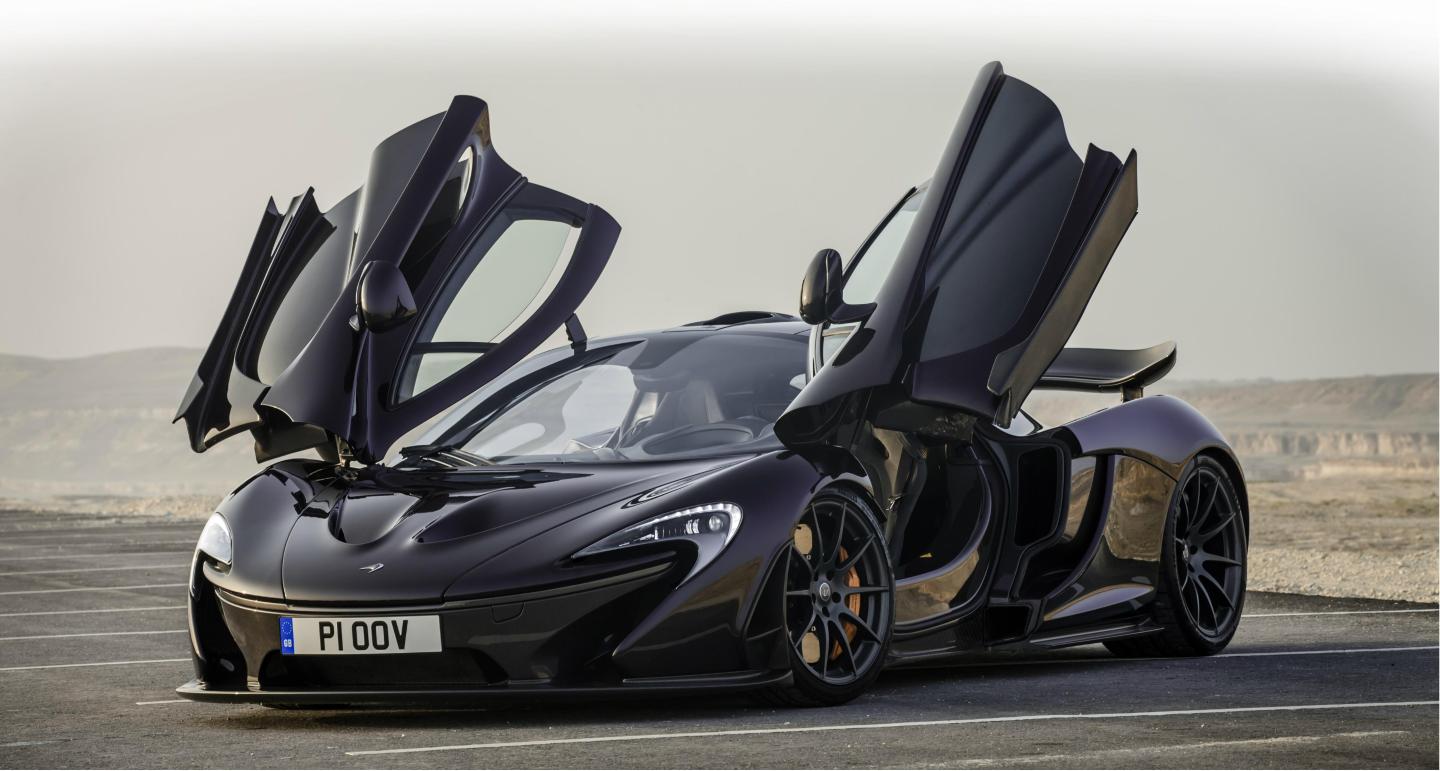 1)Production
Production was strictly limited to 375 units to maintain exclusivity.
Pricing started at GB£866,000(€1,030,000 or US$1,350,000)but,as of November 2013, about 75% of P1 customers opted for some level of unique design from McLaren Special Operations,raising the average sale price of a P1 above GB£1 million (€1.2 million or US$1.6 million).
2)Engine
The McLaren P1 is powered by a hybrid power train featuring a mid-mounted 3.8-litre twin-turbo V8 petrol engine and an electric motor with a combined output of 916 HP (903 bhp) and a maximum torque figure of 900 Nm.
3)Top Speed
The McLaren P1 accelerates from 0–62 mph (0–100 km/h) in 2.8 seconds,0–200 km/h (0–124 mph) in 6.8 seconds, and 0–299 km/h (0–186 mph) in 16.5 seconds, making it a full 5.5 seconds faster than the F1, coming in at number 10 on the world's fastest(by acceleration)production car.
It completes a standing quarter mile in 9.75 seconds at 153 mph (246 km/h).The P1 is electronically limited to a top speed of 217 mph(350 km/h),but is capable of reaching a top speed of 249 mph (401 km/h) with the limiter removed.
See Related Post Dino Melaye Steps Out With His McLaren 12C Sport Car (Photo)
4)Engine Maintenance
The rear body panel must be removed when engine maintenance is required.
After that,the McLaren mechanic has to wear a full-grounded suit,anti-shock gloves,and a defibrillator must be on hand before touching the engine.If not handled with care,the mechanic can get a 600 Volt shock from the stored energy in the hybrid system.
5)Race Active Chassis Control
The Race Active Chassic Control(Race mode) is a unique mode,which lowers the 903 bhp monster's hydraulic suspension to the ground up to 50 mm and increases the spring stiffness by 300 per cent. It also raises the rear wing at a 29 degree angle to produce 600 kg of down force preventing lift off.
6)IPAS Battery Boost
McLaren's own IPAS(Instant Power Assist System) has been borrowed from its Formula 1 cars,offering instant power boost and increased straight-line speed.The IPAS system delivers up to an additional 176 bhp instantly via a push of a button on the P1's steering wheel.
7)DRS Aerodynamic Boost
The aerodynamic boost provided by the DRS system involves the McLaren P1's rear wing lowering to reduce drag by 23 percent.The feature is engaged via a button on the steering wheel and only available when the hybrid supercar is in race mode,which lowers the vehicle and deploys the massive rear wing.
8)MonoCage Chassis
The carbon fibre MonoCage is the heart of the McLaren P1. The protecting shell offers place to the passenger and the driver.It is made from fibres with more than five times the strength of titanium and twice the stiffness of steel.The complete cage only weighs 90 kg.
See Related Post Dino Melaye Steps Out With His McLaren 12C Sport Car (Photo)