Toyota And BMW Collaborate To Mass Produce Hydrogen Fuel Cell Cars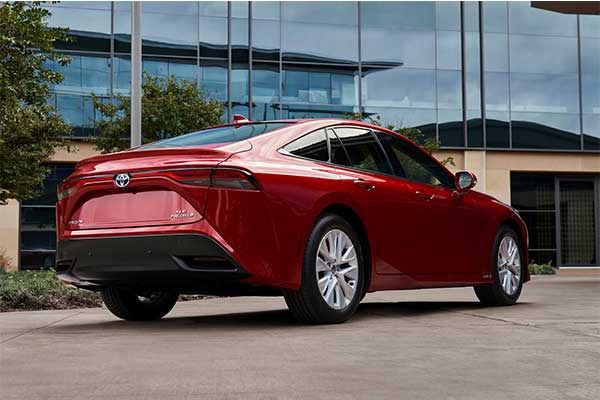 BMW and Toyota will team up to produce hydrogen fuel cell vehicles starting in mid-decade. The two will begin producing and selling hydrogen fuel cell vehicles developed jointly as early as 2025, BMW sales chief Pieter Nota said in a statement.
Nota didn't provide details about these new fuel cell vehicles, but he did say that BMW sees hydrogen as "particularly relevant for larger SUVs." Old rumours suggested BMW was interested in adding hydrogen power to the X7 at one point. However, customers won't have to wait three more years to experience a new BMW fuel cell vehicle. The iX5 Hydrogen Concept that the automaker introduced at last year's Munich Motor Show will begin limited production later this year.
The German automaker is no stranger to Toyota, having worked with the Japanese auto giant to co-develop the BMW Z4 and Toyota Supra. Executives said that the pair have other projects in the works, so we could see different types of vehicles come out of the partnership. Toyota has plenty of experience building hydrogen vehicles, as the Mirai sedan has been around for almost a decade running on the stuff.
Unlike electric cars (EVs), fuel cell vehicles may be refuelled in minutes. Nota said hydrogen vehicles are less prone to supply restrictions than electric ones, and BMW didn't want to focus on one technology.
Nevertheless, BMW could accelerate EV development shortly. According to Nota, the business might achieve its 50 per cent EV sales objective (which includes brands like Mini and Rolls-Royce) "one or two years faster" than the current 2030 aim.