Toyota Corolla Seen Towing A Jeep Cherokee SUV – See Why This Is Wrong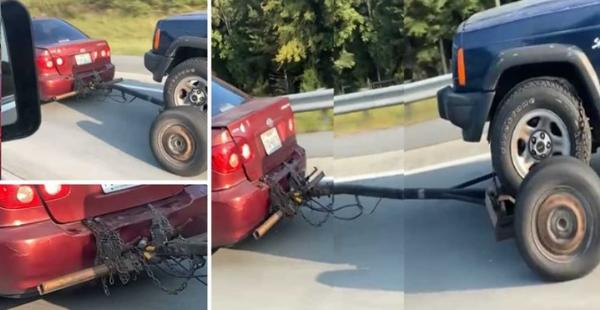 Toyota Corolla seen towing a Jeep Cherokee SUV, see why it wrong to exceed the towing capacity of your car.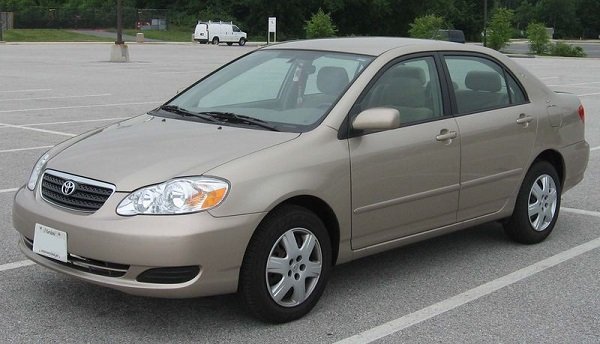 The Toyota Corolla has been one of the best-selling cars in the world since it was first introduced in 1966. With nearly 1.5 million per year in more than 150 countries, the Corolla is now one of the best-selling car worldwide. The massive sales is primarily due to its reputation for quality and dependability.
The compact car, now in its 12th generation and primarily offered now as a four-door sedan, is never designed to be used as a towing vehicle.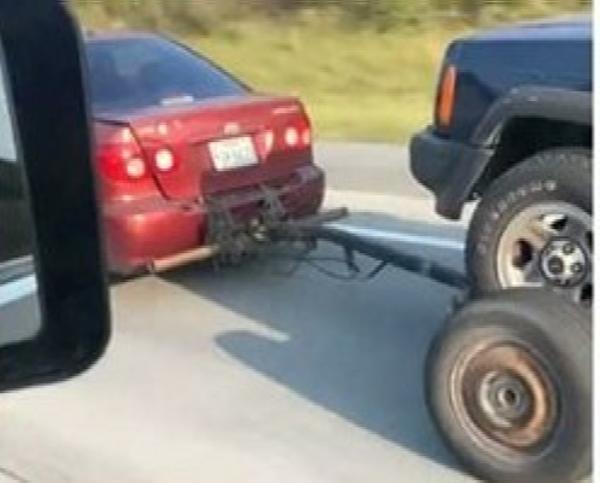 But this hasn't stopped a Toyota Corolla owner from using the sedan to tow a Jeep Cherokee sports utility vehicle (SUV).
In a trending picture, the Corolla was fastened to a tow dolly through a wire chain. With the absence of a tow hitch on the sedan, the owner was forced to wrap the chain through the rear bumpers and probably through the chassis.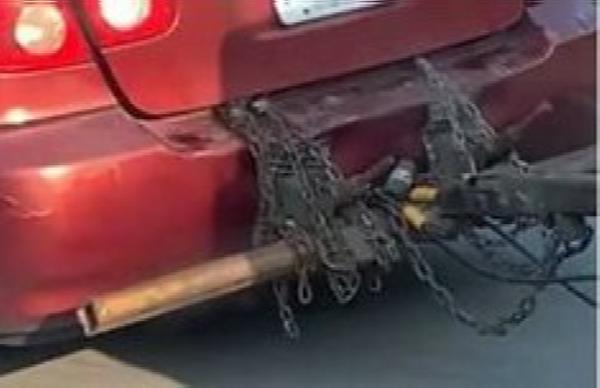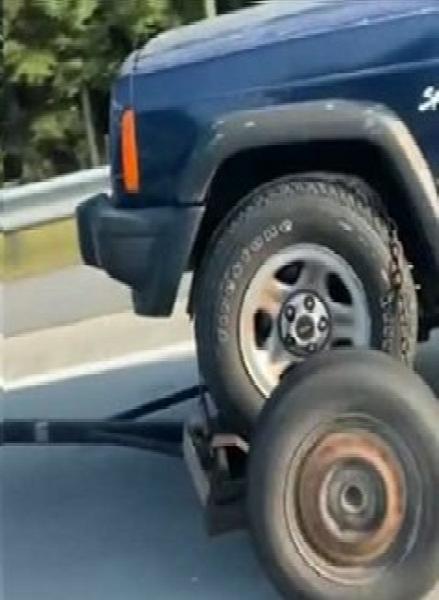 With a towing capacity of 680kg (1,500 pounds (lbs), using a Corolla to haul a Jeep Cherokee with a Curb weight of 1,499kg (3,305 lbs) will strain the engine and transmission. In addition, this may accelerate brake wear, damage your tyres and even warp your chassis.
Over time, this act could trigger catastrophic failure while driving, which may lead to accident as well as serious injuries.
Toyota Corolla can haul up to 680kg (1,500 lbs) when the load has no brake and 1300kg (2,866 lbs) when the load has its own brake.
Corolla can tow comfortably haul loads under 680 kg, including RV, jet skis and small utility trailers.
Also See: Buy and sell cars faster on Carmart NG