Toyota Gives 4Runner SUV To Heroic Paramedic Whose FJ Cruiser Got Crushed In Texas 133-Car Pile Up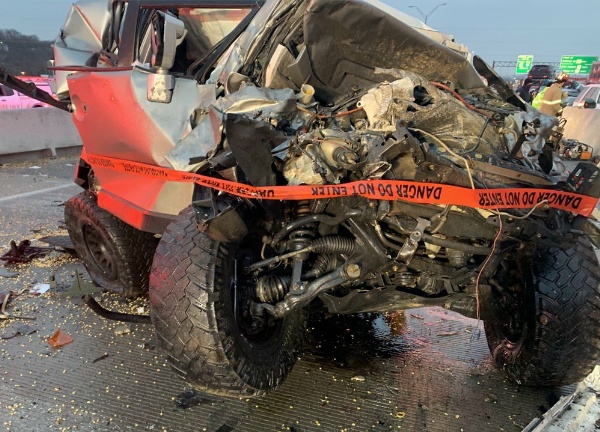 Toyota offers new 4Runner to heroic paramedic whose FJ Cruiser SUV got crushed by semi-trailer in Texas 133-Car pile up.
Last week, a Paramedic Trey McDaniel got his Toyota FJ Cruiser SUV damaged during a major crash involving a 133-car pileup on Interstate 35W in Fort Worth.
The incident reportedly happened shortly after a winter storm, bringing freezing rain that coated roads, making it slippery and unmotorable.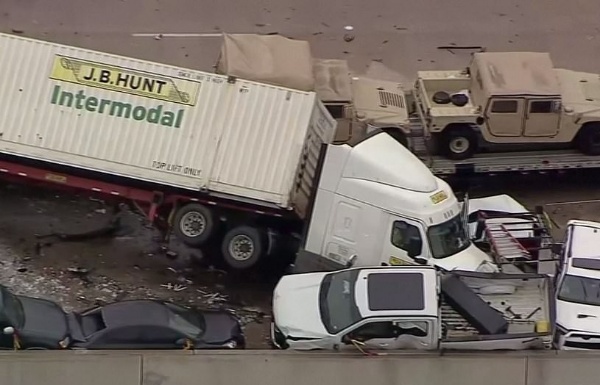 Several footages of the incident crash, spanning a half-mile, showed dozens of vehicles piled up. During the incident, at least 6 were reported dead and about 65 people injured.
Despite losing his FJ Cruiser, Paramedic McDaniel stumbled out of his crumpled SUV and began to help others around him.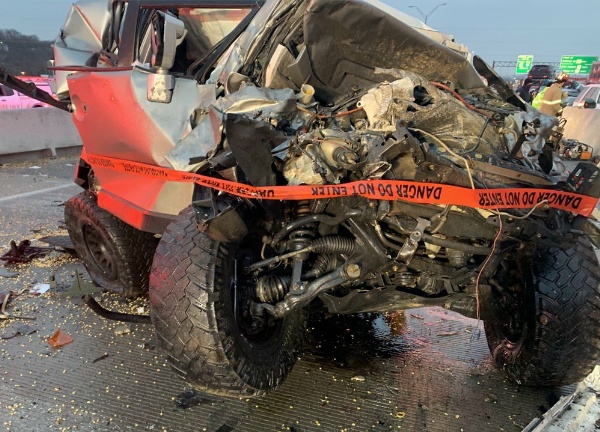 McDaniel's paramedic's heroic actions was captured on the camera. Now Toyota is offering him a brand new 4Runner SUV to replace the one lost in the 133-car pileup.
The truck-based 4Runner is the TRD Premium trim with a few additional creature comforts. These includes upgraded SofTex seats, and an upgraded Entune Premium Audio infotainment system.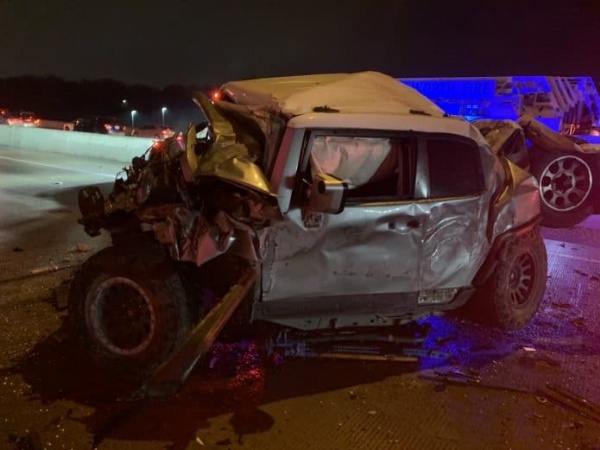 McDaniel recalls in an interview how his SUV was wrecked when a semi-truck barreled into the Toyota SUV.
"I was just heading to work like any other day.
Right when I saw it, I put my foot on the brake and I had already hit black ice at that point.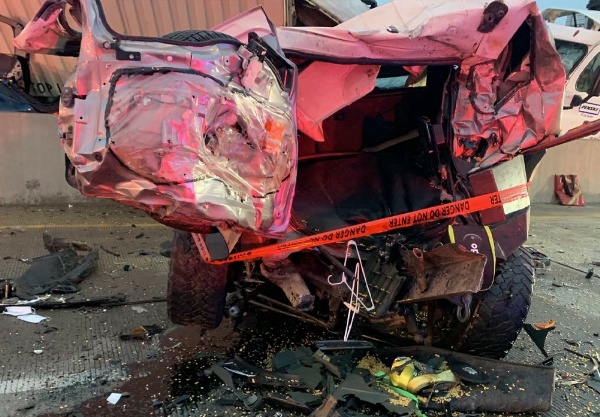 There was absolutely no stopping. And I just so happened to look up in my rearview mirror and I'm just watching a semi-truck barreling towards me full speed."
But this isn't the first time Toyota will be rewarding people with a new vehicle for their good works. Back in 2018, the automaker offered a new Toyota Tundra to a nurse whose pickup got burnt while helping to evacuate people in the California wildfires.