Toyota Highlander Goes Up In Flame On Third Mainland Bridge, Lagos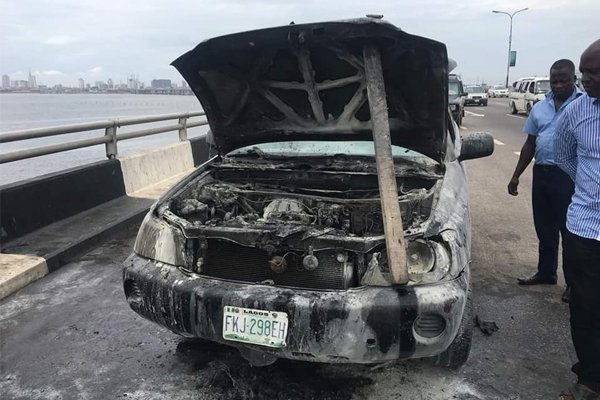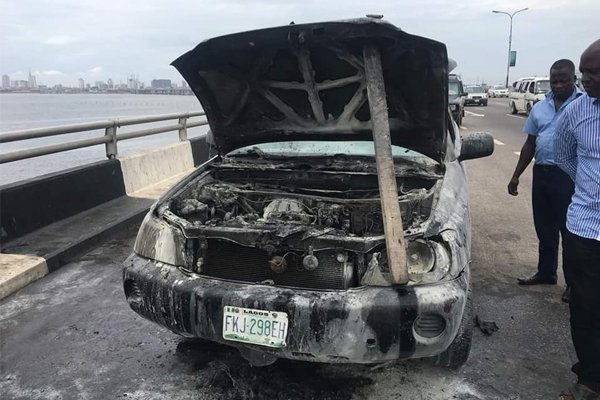 Earlier today, a Toyota Highlander went up in flames on third mainland bridge, Lagos.
Members of the Rapid Response Squad (RRS) came in to salvage the situation before getting out of hand.
According to police reports, the owner of the car couldn't believe what happened.
After joint efforts, the flame was later put out, but part of the Toyota Highlander – especially the engine – got burnt.
See more photos.