Toyota Land Cruiser Somersaults At Stadium, Lagos (Photos)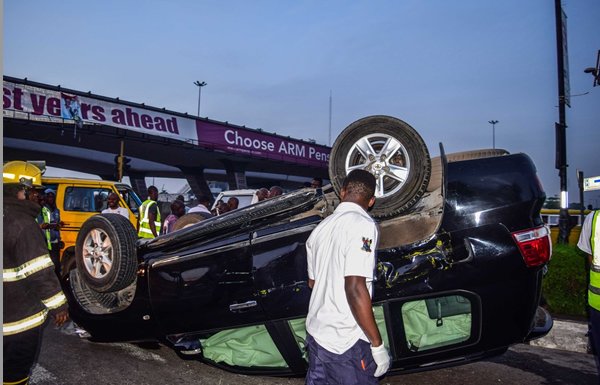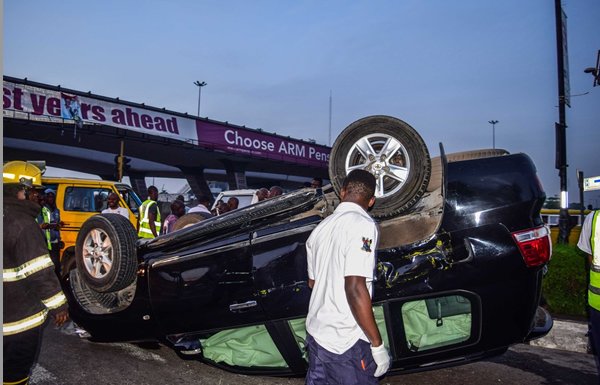 The were was an accident at Stadium Bustop Lagos, where two vehicle collided with each other and the Toyota Land Cruiser can be seen with its roof on the ground.
LRU paramedics attended to victims and both vehicles were  towed off the road.
See more photos.