Toyota Launches Japan Only Land Cruiser Prado Matte Black Edition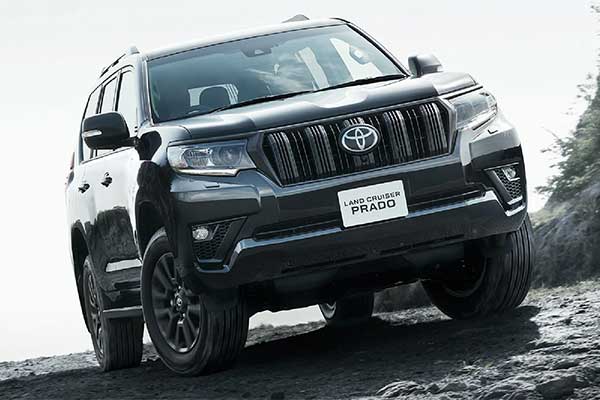 Toyota has launched a Japan-only Land Cruiser Prado Matte Edition to keep the model afloat after 13 years of existence with the latest model scheduled to arrive in early 2023 at the most.
Specifically, the new Matte Black Edition does not add any performance upgrades but receives tweaks to the design. Toyota has added matte black decorative accents around the bodywork, including the grille, fog light surrounds and headlight trim. The SUV also gets attractive six-spoke matte black 18-inch aluminium wheels.
The updates aren't significant as the ageing SUV needs a significant overhaul. It's smaller than the Land Cruiser, which entered a new generation last year and went on sale for the 2010 model year. The SUV market has significantly changed since then, and a new LC Prado could be on the horizon.
Inside we find black leather upholstery, wooden accents on the dashboard, a 9-inch infotainment touchscreen with navigation and TV, and a six-speaker audio system. The SUV is available in five-seater (two-row) and seven-seater (three-row) variants. The Toyota Safety Sense suite includes adaptive cruise control but blind spot monitoring and rear cross-traffic alert are optional extras.
Unlike the EU-spec Land Cruiser 150 Series which is only available with diesel, buyers in Japan have a choice between diesel and gasoline engines. As such, the Matt Black Edition is available with a 2.8-litre turbodiesel producing 201 hp (150 kW / 204 PS) and 500 Nm (368.8 lb-ft) of torque, or with 2.7-litre petrol producing 161 hp (120 PS). kW/163 PS) and 246 Nm (181 lb-ft) of torque.
In both cases, power is transmitted to all four wheels via a six-speed automatic gearbox.