Toyota President Takes His One-off High-performance Century GRMN To The Race Track
This is the moment Toyota President Akio Toyoda arrived in his one-off Century GRMN sedan to join other Toyota's top performance vehicles during the Gazoo Racing's end of the 2018 motorsport season celebration.
The best CEO's official car combines the opulence of the regular Century sedan (a model only available in Japan ) with the top level GRMN sporting performance, that is comparable to the Mercedes AMG and BMW M. The GRMN sub-brand performance was launched two years ago and the letters stands for Gazoo Racing Masters of Nürburgring.
Other high performance cars at Fuji Speedway includes the upcoming Supra, the TS050 LMP1 car, the Yaris WRC, a Super GT Prius GT300, a GT86 from the Nürburgring 24 Hours and Toyota's Super Formula car.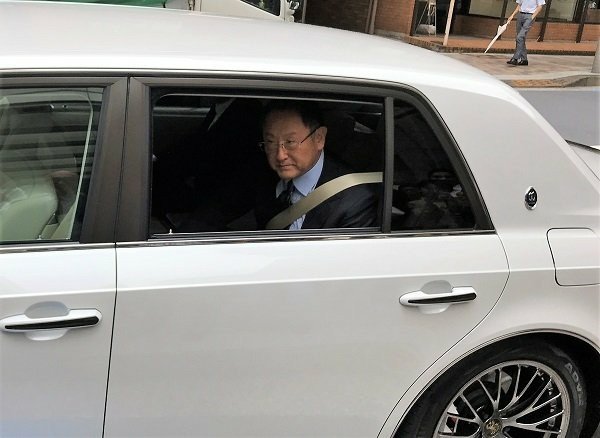 No one knows whether the GRMN-badged Century sedan will remain one-off prototype or whether Toyota and Gazoo Racing will make it into a production car.
Only 50 units of the regular Century is made per month. Power comes from combined direct-injected 5.0-liter V8 engine (from Lexus LS600h) and a two-stage electric motor for a total 425 horsepower.