Toyota Reduce Production By 40% As Chip Shortage Crises Hits Hard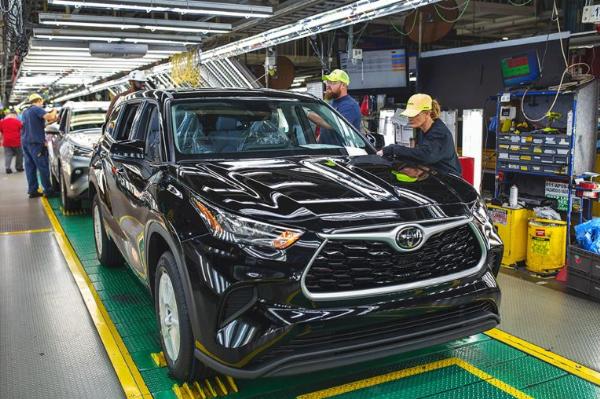 Toyota has so far avoided any significant production pauses due to the chip shortage, though that streak of good fortune is coming to an end. A problem that has plagued nearly every other automaker has finally found Toyota, and it's looking to steal nearly 40 percent of the company's global production next month as the company idles factories in the US, Canada, Mexico, and other parts of the world.
Toyota Motor North America released a statement "Due to COVID-19 and unexpected events with our supply chain, Toyota is experiencing additional shortages that will affect production at most of our North American plants" they further added, "While the situation remains fluid and complex, our manufacturing and supply chain teams have worked diligently to develop countermeasures to minimize the impact on production. … We do not anticipate any impact to employment at this time."
The company expects to lose 60,000-90,000 vehicles-worth of production at its North American plants in August alone, while the company expects production to fall short by 80,000 vehicles in September. The new isn't much better outside of North America, as the company expects to lose 360,000 vehicles worth of production globally in September.
This is the company's first major production cutback since the semiconductor shortage began affecting vehicle production at other automakers earlier this year.  It's unclear when the shortage will resolve itself, though it doesn't appear that it will be anytime soon. Automobile companies like Ford are even considering sending unfinished vehicles to dealers while Jeep paused production for the popular Gladiator earlier this month.