Elon Musk Set To Launch AI Controlled Humanoid Robot Prototype (Photos)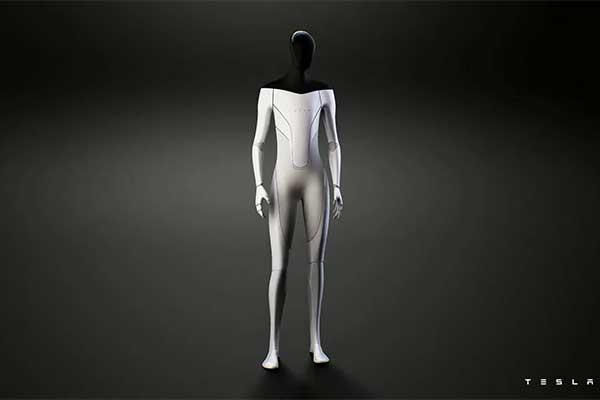 Tesla on Thursday provided an update on its developments in artificial intelligence (AI) during a presentation at its plant in Fremont, California. During their AI Day live-streamed presentation, Tesla presented two new things – the D1 chip for their Dojo supercomputer, and the Tesla Bot, a humanoid robot that, according to Elon Musk, is scheduled to be unveiled in prototype form sometime next year.
Speaking at Tesla's AI Day event, the billionaire entrepreneur said the robot, which stands around five foot eight inches tall, would be able to handle jobs from attaching bolts to cars with a wrench or picking up groceries at stores.
The robot would have "profound implications for the economy," Musk said, addressing a labour shortage. He said it was important to make the machine not "super-expensive."
No fewer than 40 electromechanical actuators will be embedded, with 12 in the arms, 12 in the legs, 12 in the hands, two in the neck, and another two in the torso. Codenamed Optimus, the Tesla Bot will deadlift 150 lbs (68 kg) and is going to feature a face-mounted screen providing relevant information.
Tesla is developing its own computer chips to power Dojo, the latest of which is known as D1. Also revealed during AI Day, the chip features a 7-nanometer manufacturing process, with 362 teraflops of processing power. Tesla plans to place 25 of these chips onto a single tile, and 120 of these tiles come together across several server cabinets to create the computing power Tesla needs for Dojo.
With this innovation, it seems we are heading to the era of robotics and AI full time, but rest assured that we will not have robot warfare like in the Terminator movies.