Toyota Rush SUV Has Enjoyed Tremendous Acceptance In Nigeria:Ade-Ojo
The Chairman, Toyota Nigeria Limited (TNL) , Chief Michael Ade-Ojo has said that since the auto company introduced Toyota Rush into the Nigerian market , the model has enjoyed tremendous acceptance and patronage by their numerous customers.
Chief Ade-Ojo who disclosed this recently at the Toyota Customer Nite 2019 said the introduction of Toyota Rush into the Nigerian market is part of the customer friendly business improvement strategies initiated by TNL which is aimed at making Toyota brand more affordable.
The business magnate,who is also the Chairman and CEO Elizade motors limited,said:
"I want to assure you that despite the monumental challenges in the economy, Toyota Nigeria Limited will continue to devise means that will enable our customers to continue to enjoy their preferred auto brand-Toyota"
"We will continue to initiate customer friendly, business improvement strategies aimed at making our brand more affordable. One of such strategies is the introduction of more affordable Toyota models and spare parts".
"Only recently, we introduced the Toyota Rush into the Nigerian market. The models has enjoyed tremendous acceptance and patronage by our customers. In addition, we have continuously improved our after-sales architecture in order to give our customers value for their money. We are committed to doing the needful at all times to sustain the culture of superior quality and excellent customer service that TNL is known for"
Speaking further, Ade Ojo, said their customers in particular have supported them through thick and thin, adding that the customers have continued to be their source of strength and pillar of support.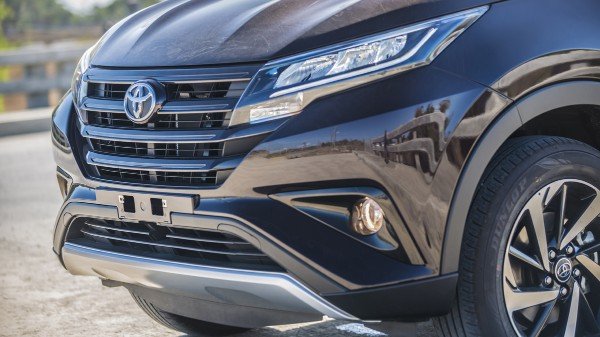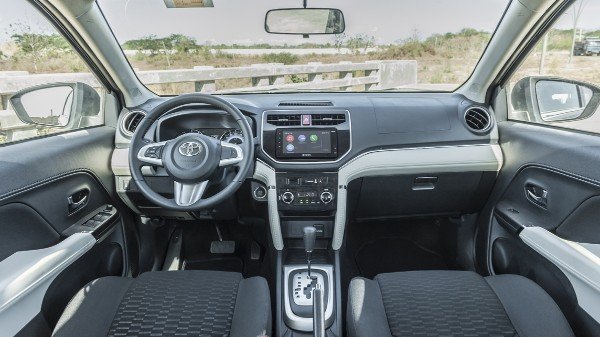 Managing director of Toyota Nigeria Limited, Kunle Ade-Ojo had during the launch earlier in the year, told journalists that Toyota's teeming customers had continually yearned for a vehicle that would bridge the gap between the upper class SUVs and our salon category.
Ade-Ojo said the Toyota Rush is a beauty to behold and that it favourably competes within its segment on the platform of elegance, price and the enviable Toyota family heritage, adding "I am very pleased and thrilled by this model that fuses dynamic energy with sharp elegant styling".
"It is available in three variants and the Rush is equally imbued with magnificent interior beauty and comfort. It is targeted at aspirational individuals that love the comfort and status of an SUV with excellent drive and affordable price. It is no exaggeration that the rich pedigree of this model already imbues it with outstanding attributes peculiar only to all its siblings in our model line-up"
Would You Pick The Toyota Highlander Over The Rush?